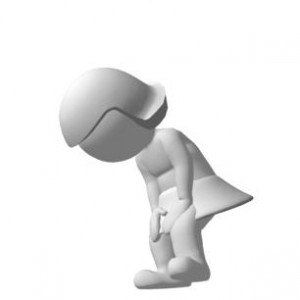 Does creating a loving relationship feel like a monumental task?
Are you trying harder and harder with less and less satisfaction?
Did you think that life would be so much easier if only you had a partner?
Have you actually given up on finding love or doing what it takes? 
Even though you may feel as if finding and connecting with someone to love is a monumental task.  And even though you may be struggling every day to create and recreate passion and excitement in your current relationship.  And even though you may not know what to do to create a loving relationship.  Love and loving relationships are forgiving.  Yes, they may take time and energy.  Yes, they do require commitment.  But the essence of love is acceptance and forgiveness, not momentary glory and intensely stressful competition.
If you have been watching the Olympics, as I have, then you may be awed and impressed by the level of commitment, degree of danger, and amount of composure under pressure that Olympic athletes must endure.  The Gold Medal ice dancing champions, Meryl Davis and Charlie White, spent 17 YEARS working together, practicing their techniques, timing and joint precision.  This one moment of glory and excellence has catapulted them into the limelight and will literally transform their lives.  Suddenly they are celebrities with all the recognition and advantages society provides.  And the winning margin is so small that even one small mishap would have changed the outcome of this event.
Relationships are Forgiving
Relationships, on the other hand, are so much more forgiving.  We give the ones we love many chances, over and over again, to change an unwanted behavior, to show us that they really care, and to join us in our quest for love.  Even after we think we have given up, if the one we love suddenly does "the right thing that touches our heart," we are ready to forgive and maybe even forget.
Dr. Helen Fisher has done years of research to discover why and how we fall in love and what makes love last. Turns out, it appears to be a chemical and genetic process.  Intense attraction stimulates one part of the brain, desire to bond triggers another part of the brain, and the choice to remain in a long term committed relationship affects another part of the brain. When we fall madly in love, brain scans reveal that the same part of the brain is activated as when we have a chemical addiction.  Taking anti-depressant and other prescription drugs that increase serotonin level while decreasing dopamine may actually cause a person to feel they no longer love their partner of many years.  That loving feeling may be lost when our dopamine level is low.  Romantic love elevates and is elevated by our dopamine levels.  And interesting discovery Dr. Fisher made was that people who are in new romantic relationships, although they feel all that delicious excitement of lust and love, they tend to also feel a certain amount of anxiety.  However, those who have remained in love throughout years together may feel those same delightful feelings along with a sense of calm and ease.
Creating a loving relationship is always a work in progress, not a one time event.  We may be the star in our love relationship during the courtship period and fail miserably as time goes by.  Our relationships are bombarded by so many outside influences and internal thoughts, emotions and sensations.  And we cannot always do it all alone.
Let Me Help You Create Love That Lasts.
Hire Me to Speak at Your Next Event
Warmly,

The following two tabs change content below.
Dr. Erica Goodstone is a Spiritual Relationship Healing Expert helping men and women heal their bodies and their relationships through love. Having presented her comprehensive relationship healing programs throughout the U.S. and Canada over several decades, she has helped literally 1000's of men and women to heal through learning how to love. Dr. Erica believes "Where There is Love There IS a Way". When you love, accept, listen and pay attention to your body, trust your own sense of what you truly desire, and strive to understand, appreciate and really know the other people in your life, anything and everything is possible.
Latest posts by Dr. Erica Goodstone (see all)