In a network of well over 400,000 Expert Authors, you may have asked yourself: "How can I make an impact in my niche and increase my chances of being seen?" Allow us to introduce you to Expert Author Erica Goodstone, Ph.D. A model of Expert Author success, Erica is a force to be reckoned with – passionate, compassionate, and well versed in her area of expertise…."
~~Quoted from EzineArticles.com Author Showcase

At YourTango.com, a very popular relationship site, Dr. Erica has published many articles about specific issues facing men and women in relationships today.
FORMER OFFICIAL GUIDE TO INTIMACY AT SELFGROWTH.COM

9 TOOLS FOR YOUR RELATIONSHIP HEALING TOOLBOX
What's in YOUR Relationship Healing Toolbox?
Are your current relationships pleasing and satisfying?
Could your most intimate relationship use some healing? READ MORE
LOVE IS A SIMPLE GAME IF YOU PLAY BY THE RULES
Is love really a simple game? Then why do so many of us struggle, suffer and avoid letting ourselves feel the pain of love – again? And why are we so quick to judge others who are long suffering in love?
Love is a gift, a decision and a simple game of life. Appreciate the gift, make the decision to love – no matter what – and learn to play by the rules.  It Is Really That Simple.
READ MORE
HOW TO PERSUADE THE ONE YOU LOVE – OR ANYONE ELSE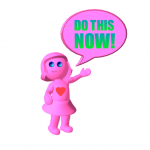 Persuasion is the art of convincing others to do what you want them to do. Why do some people create wonderful, happy, loving and reciprocal relationships while others continually struggle? Why do some people easily get hired for a job, hire conscientious and loyal employees, build a team of dedicated co-workers or easily sell their products and services to eager customers?
Understanding the art of persuasion can transform your life in every area, including your own health and wellness. READ MORE
COLOR YOUR RELATIONSHIPS FOR LOVE
What is the color of love? Do you know the color preferences of the people you spend most time with, care most about, or with whom you are attempting to create an intimate connection? If you approach all people with the same words and attitudes and behaviors, you will be surprised and often hurt by the responses you get. The same loving behaviors that lead one person to be willing to follow you to the ends of the earth may absolutely repel another person.
READ MORE
Love, that elusive feeling and all inclusive word, seems to mean so much to all of us. When we are longing for love, it becomes the answer to our prayers, the solution to our problems, the remedy for our low self-esteem, and the quick fix for our lack of self-love. We "love" this other person who "appears" to be the most suitable savior we can find.
How do we know that we "love" this other person? READ MORE
GOODBYE INNER CRITIC – HELLO LOVE
Are YOU ready for love? How strong and overpowering is YOUR inner critic?
My beautiful, sensitive, intelligent and active friend is on the verge of losing her job. So, in her most sincere and honest way she tells me about herself: "I am stupid. I feel so dumb. I am a fake. I don't deserve to be with anybody. I don't deserve love."
READ MORE
RELATIONSHIP MARKETING – DO IT RIGHT OR DON'T DO IT!
Have you heard the term "Relationship Marketing"?  If not, then listen up.  If you are familiar with this term and are not consciously and conscientiously applying the principles, you are hampering the growth of your business.  And I might add, you are probably annoying lots of people along the way. READ MORE
Recently I gave a brief workshop for Singles – Loving Your LIfe and Finding Love – at a Singles Lifestyle Expo. At my booth, I had my Love Me, Touch Me, Heal Me books displayed as well as information about my Healing Through Love courses. It was educational and enlightening for me to see the responses of single men and women to what I am offering. READ MORE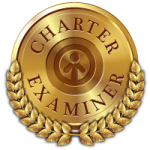 As former Miami Relationships Examiner and West Palm Beach Healing Examiner, Dr. Erica has published hundreds of articles about relationship and healing events and stories.
The following two tabs change content below.
Dr. Erica Goodstone is a Spiritual Relationship Healing Expert helping men and women heal their bodies and their relationships through love. Having presented her comprehensive relationship healing programs throughout the U.S. and Canada over several decades, she has helped literally 1000's of men and women to heal through learning how to love. Dr. Erica believes "Where There is Love There IS a Way". When you love, accept, listen and pay attention to your body, trust your own sense of what you truly desire, and strive to understand, appreciate and really know the other people in your life, anything and everything is possible.
Latest posts by Dr. Erica Goodstone (see all)