Believing it doesn't make it true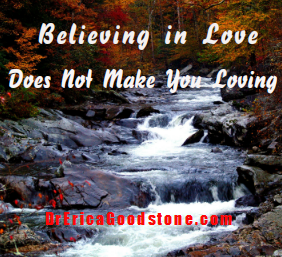 I was intrigued by this title in a recent article by Mike Hendricks in the McCook Gazette. Although Mr. Hendricks writes about belief at work, in politics and other types of situations, I have used his idea to talk about my favorite topic – Love.
Here are some questions to ask yourself about love and related issues:
Do you "believe" you are a loving person, that you are giving all your love to your partner, your child or someone else you care about?
Do you believe you "know" yourself so well that when someone criticizes you that they are wrong and just don't understand?
Do you believe that you have met the prince or princess of your dreams, that this is the person you have been waiting for who is leaps and bounds better than your previous intimate partners?
Do you believe that you have been "unlucky" in love, that you seem to be attracted to the "wrong" people who eventually disappoint, hurt and deceive you?
Do you believe your past has nothing to do with your present situation and you "should" be able to just move on?
Do you believe that what happened to you in the past "IS" the main cause and usually the reason for all your current problems, difficulties and upsets?
Believing you are loving doesn't make you loving
Just because you have always believed that you are a loving person does not mean that every person with whom you are in a relationship "feels" loved by you. If you know that in your heart you feel love,  if you believe your true intention is to love another person, this does not necessarily mean that your attitudes, actions and behaviors toward that person are, in fact, loving. Just because you believe you are loving does not make it so.
Relationships are not just a one-way street but an ongoing interaction, back and forth, between two or more people. What we say and do at one moment, even what we think silently to our self and do not actually express out loud, may affect the way another person thinks and feels and behaves.  And what we do at "this" moment may have an effect on another person, not immediately, but at some future time when we have forgotten our initial thoughts or actions.
We have a brain that stores memories. When we think or act or behave in a certain way, without realizing it, we may have inadvertently triggered a memory deep within our own brain or deep within another person's brain, causing a response based upon a past experience that had been meaningful at the time.  Once that memory is triggered, in the moment it might not matter at all the fact that we love this other person.  All that matters in the moment is that we feel better about that triggered memory.
We also have a sensory awareness system, triggered through any of our senses, that reminds us of a time way back when, a time when something traumatic or wonderful occurred. If we have memories of delicious home cooking or the stench of a dead body, our olfactory system can bring us instant memory if a similar scent is detected. We are similarly attuned to familiar sounds, sights and tastes.  But there is one sense, touch, that can actually turn on a specific gene that is specifically affected only by touch.  Through touch, we can access and release deep-seated, long term memories that have been suppressed for a long time, sometimes decades.
Your body doesn't lie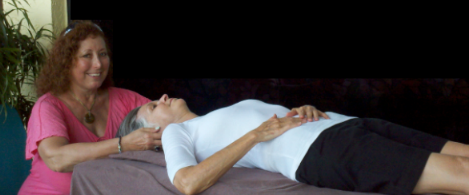 You may actually "believe" that your partner loves you and is loyal and faithful, but if you feel a tightness in your belly, a strange sensation in your neck or some other bodily symptom when he or she denies connection with someone else, then pay attention to the message in your body.
If your partner gets angry with you or cries because you are not loving, pay attention because that person's body is giving them messages. Maybe there is something you are saying and doing and feeling that your partner senses, even if you do not yet realize what is happening.
In the early stages of a love relationship there is a dream of "perfect" love and then the reality starts to set in. You have to deal with daily jobs and tasks and chores, emotional needs that may not be met,  different lifestyle choices that may not mesh, and body sensations indicating something may not be quite right.
Don't automatically assume the relationship is "completely wrong" or you are being "too sensitive". When discrepancies are revealed, that is the time to take stock of yourself and your partner, to create consistent conversation and dialogue to communicate what each of you is actually thinking, believing and feeling.  That is the time to get counseling or coaching.  Just a few sessions with a 3rd party, someone who is more neutral than your friends and family, can guide you to stop the negative interactions, create empathy and develop a solid communication style that helps both of you to feel loved, understood, acknowledged and appreciated.
Love is a noun, a verb, an art, a science, and a habit. Love surpasses all other emotions.  When we love, we overcome fear, insecurity, anger, shame and any other emotion that is not love.  When we love, we act in ways that reveal our loving intention to others.  When we love, we carefully construct our relationships to build trust and desire and emotional safety.  When we love, we learn what works, what doesn't work and what has been proven to break through resistance and create true harmony.
With over 4 decades of study, training, certifications, licenses, experience and continual practice, I have developed what I believe is the only comprehensive Love Program that exists. Research indicates that it takes about 30 days to develop a habit. Learn how to love, how to love yourself first and then to love others, how to understand what blocks and stops you from loving, how to recognize what is love and what is not love in others and in yourself, how to live according to the universal "laws" of love and how to program your heart and mind and body to love and respond to love.

In the meantime….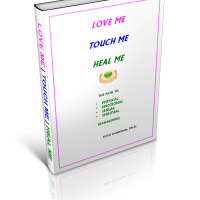 LEARN HOW TO HEAL THROUGH LOVE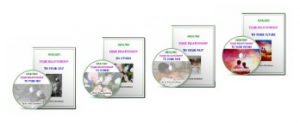 GO DEEPER INTO HEALING THROUGH LOVE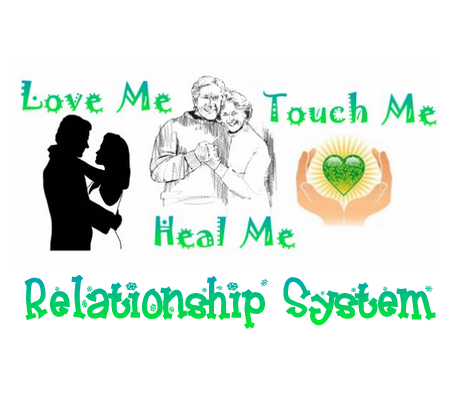 Warmly,

The following two tabs change content below.
Dr. Erica Goodstone is a Spiritual Relationship Healing Expert helping men and women heal their bodies and their relationships through love. Having presented her comprehensive relationship healing programs throughout the U.S. and Canada over several decades, she has helped literally 1000's of men and women to heal through learning how to love. Dr. Erica believes "Where There is Love There IS a Way". When you love, accept, listen and pay attention to your body, trust your own sense of what you truly desire, and strive to understand, appreciate and really know the other people in your life, anything and everything is possible.
Latest posts by Dr. Erica Goodstone (see all)