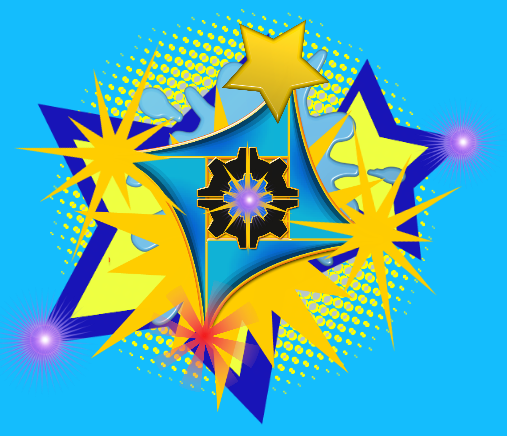 ARE YOU READY TO BREAK INTO BRILLIANCE?
I was getting ready to move, slowly filling my favorite big plastic boxes with books.  As I packed I would stop to read through old stored files with the intention to discard and shred as much as possible.  What I did not expect was to be flooded with overwhelming emotion, sadness and grief, about all those hopes and dreams, possibilities and potential, not yet realized.
I sifted through files and files of half written manuscripts, workshops never presented, books not completed and an overall sense of malaise and disappointment in myself.  My mind was racing through an endless track of failure – failure to achieve, failure to become, failure to have, failure to be – what I had always dreamed would be possible.
As a psychotherapist, body psychotherapist, sex therapist and spiritual seeker, for decades I had delved into the depths of my consciousness, the core of my being, my purpose for this lifetime, some of my experiences in other lifetimes, my beliefs and fears and blocks that have held me back.  Yet here I was, once again feeling those old emotions I thought I had left behind, those old feelings that had haunted me in my younger days.
A few days earlier I had interviewed a renowned voiceover professional, voice coach and actress who share her gift that helps to release people from the bondage of their own making.  In fact, I introduced the show with these words:
"Are you unhappy, still reacting to life from old wounds?  There is a gentle way to get yourself unstuck, unleashing your natural creativity."
Open the Door to Your Creativity, Wisdom and Joy
Little did I know how deeply I would be affected by the wisdom given to me during that interview and later when I opened this digital book and landed in a healing spiritual oasis.  Lynn Singer talked all about her new edu-entertainment book,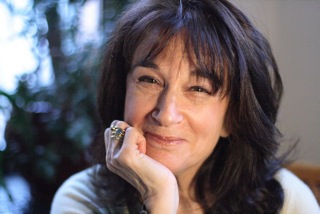 a 21st century cutting edge body, mind and spirit experience,  She explained how she leads people to combat the hopelessness and resignation so many of us feel today by engaging all of the senses as we gently question our thoughts, emotions, and life experiences.  We confront out doubts and fears, examine our hurts and emotional upsets, all in the context of deepening our understanding of what it is to be human and alive at this moment and this time.  Without judgment or our usual way of attempting to bypass the pain in search of the pleasure, this online experience becomes a soothing, pleasant and safe haven from our current world and a place to finally face our own demons.
Listen to My Interview with Lynn Singer
From the moment I opened the book, I was transported into a land of wondrous possibility.  The images are so soothing and alive, with movement and color and symbolic meaning.  Lynn Singer's voice is both soothing, invigorating and enchanting.  Instead of just reading words, I found myself in a meditative and joyful state of openness to reading, hearing and feeling the profound messages meant for my soul.
This Breaking Into Brilliance Online Experience, in all its beauty and wonder, reminded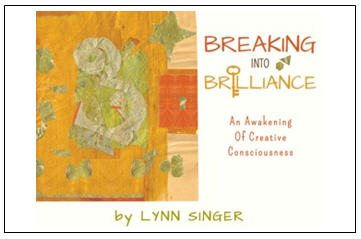 me that I am still on my spiritual quest, that I have not arrive, and that that is okay – part of the human experience.  I have a renewed realization of the limitations of my own thinking process.  No, I do not have to accept my negative perceptions of what appears to not be working in my life.  Instead, I am reminded to remain curious and keep asking questions.  I am reminded to question my pains, to explore the opening and expansion of my breath, and to feel into the experiences of my life with all my senses involved.
I was actually startled by the very first question in the book as the first image shows birds flying, obviously headed in a direction. "Where are you living now?"   It was as if the book had been written just for me.  I am currently living in one place and soon I will be living in another place.  But those words were meant metaphorically.  Those words were meant to ask what state of consciousness was I living in at the moment.
From that first page, I was hooked.  Although I had work to do and the hour was getting late, I could not close the book and I opened every page to the end.  But I did not do the journal writing.  That is the piece that leads to healing those broken or unmet needs and dreams, relationships and promises.
Let me ask you again …
Are You Ready To Break Into Brilliance?
And Open the Door to Your Creativity, Wisdom and Joy
JOIN THE BREAKING INTO BRILLIANCE ONLINE EXPERIENCE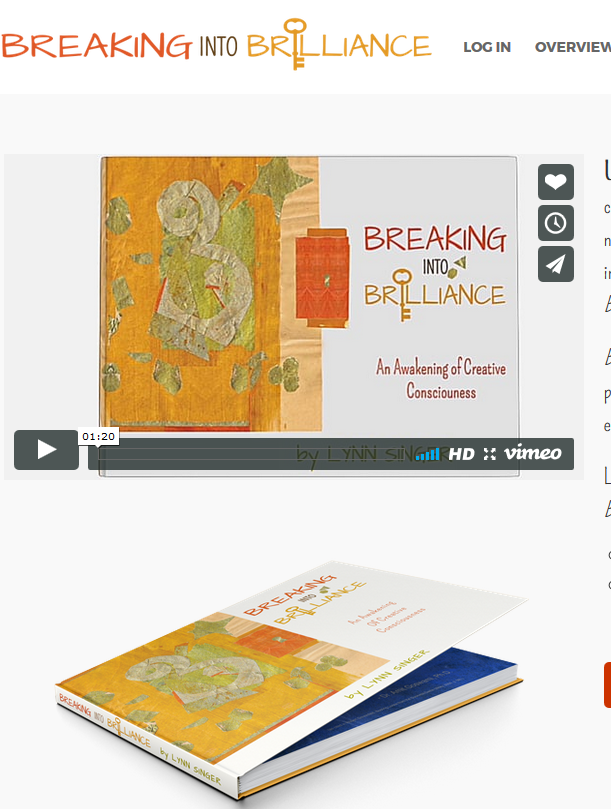 Let this be YOUR TIME TO RELEASE THE PAST AND LIVE YOUR DREAMS.
Contact Me
to create the life and love of your dreams.
With love and caring,

The following two tabs change content below.
Dr. Erica Goodstone is a Spiritual Relationship Healing Expert helping men and women heal their bodies and their relationships through love. Having presented her comprehensive relationship healing programs throughout the U.S. and Canada over several decades, she has helped literally 1000's of men and women to heal through learning how to love. Dr. Erica believes "Where There is Love There IS a Way". When you love, accept, listen and pay attention to your body, trust your own sense of what you truly desire, and strive to understand, appreciate and really know the other people in your life, anything and everything is possible.
Latest posts by Dr. Erica Goodstone (see all)