ARE YOU LIVING A CLEAN AND LOVING LIFE?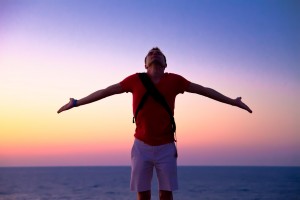 Have you ever heard the words "I love you" with a questioning look in your eyes and the word "Really?" on the tip of your tongue?
Have you ever attended a social or business networking event where the meeting was supposed to be about connecting and sharing yet you felt someone imposing their wishes upon you, attempting to push you to do something you didn't want?
Do you feel bogged down by any part of your life that seems to have happened to you without your full consent and without you having made a clear choice out of passion, interest and desire?
Are you living a clean life or do you feel it is polluted by your own or other people's fears, negative thinking, self-centered actions and lack of genuine intimate connection?
SPRING CLEANING IN THE WINTER
NOW is the time to clean up your life, clean up your relationships, clean up your thoughts, and clean up your files.  We don't have to wait until next season, until some goal is reached or until our world feels as if it is crashing in on us.  The time to clean up our life is right now.
Scan through your life – your relationships, your finances, your health, your emotions, your hopes and dreams and fears.  Ask yourself the right questions.
FIRST, DO NOT ASK "WHY"?
When things are not going the way we want, our first tendency is to ask "Why" this is happening.
Why am I in this position (financially, physically, emotionally, spiritually, in my relationships)?
Why won't he/she do what I ask, help me, care about me, support me…?
Why doesn't he/she know me better?
Why now, why me, why this?
When we ask "Why?" too soon we tend to dwell upon what "is" and we lose sight of what is possible. Our thinking become murky, confusing and unloving. We tend to stir up negative emotions and create a downward spiral in our mind. And we often focus on what others are doing or not doing rather than looking within for all the answers.
FIRST, DO NOT ASK "HOW"?
When things are not going the way we want, our next tendency is to ask "how" we can fix the problem or dilemma. Not yet understanding our own motives, our requests may be manipulative and not purely loving, in other words, not pure and clean.  In a relationship, we may want our partner to join us in some activity or even in therapy without allowing our partner to make his or her own decision.  We may assume the other person is purposely doing something that hurts us rather than understanding that nobody wants to be coerced or pressured.  When we ask "how" too soon, we bypass the self-reflection and the clear understanding of the complex factors operating in our situation.
How can I make him/her understand what I want, need, and feel?
How can I make my relationship better, earn more money, pass my exams?
How can I change my habits – lose weight, sleep better, communicate more clearly?
How can I get a better job, get more clients, enroll people in my business opportunity, increase my income?
When we ask "how" too soon we tend to get bogged down in thinking about something that we do not yet know how to do.  This thinking can easily trigger us to feel emotionally upset, to doubt our abilities, to feel inadequate and to feel like giving up – or – to point a finger and place blame on other people, places and even things.  When we ask "how" too soon, our interactions often become confusing and we tend to put pressure on others or on our self.  Our motives are often not that pure or clean.
INSTEAD ASK WHAT?
When we ask "what" we tend to focus on the facts.  What is actually happening right now?  What can we do to remedy the situation, if anything?  What skills or training do we need to help us achieve our goals?  When we focus on "What" we can more easily keep our emotions steady, allowing our mind to be able to find new possible solutions and strategies.
What happened?
What circumstances led to this happening?
What can I do now?
What are my current resources and what am I missing?
What do I need to understand, to learn or to practice?
What does my partner, friend, business associate, or family member want and need?
What do I really want, need and desire?
After fully exploring "what" has happened, what we may have contributed and what we can possibly change, then we can start asking "why" this has happened.  With less emotional triggers, we may be able to see the situation in a new light.  Then, our mind will be more receptive to finding out "how" we change what needs to be changed and what we need to learn to do better.
The next time you find yourself in an unwanted situation, in a state of fear about your future, feeling blocked and unable to take the steps you want to take, frustrated by the behaviors and actions of others, or any other uncomfortable emotional or physical state, notice what questions you ask.
ASK"What"
STOP ASKING "Why" and "How"
Clean up your thinking and your communication by asking "what".  What have I done, what have you done, what can I do differently, what can you do differently and what is the lesson we can both learn from this interaction?  Clean up your thinking, your communication and watch the love pouring back and forth between you and the other people in your life.
Are you ready to create CLEAN relationships, CLEAN business strategies, and CLEAN living?  Please leave a comment below and share your thoughts and intentions.
CONTACT ME. Together we can help you fix what can be fixed in your relationship and bring back that loving feeling or make new decisions and difficult choices.
Warmly,

The following two tabs change content below.
Dr. Erica Goodstone is a Spiritual Relationship Healing Expert helping men and women heal their bodies and their relationships through love. Having presented her comprehensive relationship healing programs throughout the U.S. and Canada over several decades, she has helped literally 1000's of men and women to heal through learning how to love. Dr. Erica believes "Where There is Love There IS a Way". When you love, accept, listen and pay attention to your body, trust your own sense of what you truly desire, and strive to understand, appreciate and really know the other people in your life, anything and everything is possible.
Latest posts by Dr. Erica Goodstone (see all)