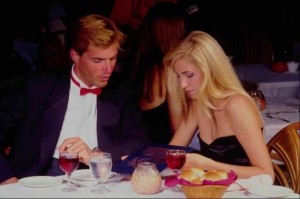 Have you left one partner only to find that the next partner's traits were just as difficult, only different?
I believe: Where There Is Love There IS A Way.  However, some people feel that love and yet for different reasons are unable and unwilling to express that love to the object of their love.  Instead, many people focus on their partner's flaws and weaknesses and differences rather than the qualities that make their beloved special and unique.
New research reveals, as many marriage and relationship therapists and love coaches have already discovered, there really ARE certain traits, behaviors, and techniques that help and some that hinder long term relationships.  The key is not just "wanting" the relationship to continue but actually taking actions and speaking in ways that enable the relationship to flourish.  It is about admiring your partner's traits even more than the beliefs of the person.  And it does require making real effort, not just to provide money or fix things that break or cook and clean or plan activities together.
According to the researchers, Joanne  Commerford and Robyn Parker from the Australian Institute of Family Studies, who compiled 9 studies from around the world, "…it's actually about engaging in behaviors that support the relationship….That means putting in effort to the relationship, making sacrifices, apologizing, asking your partner about their feelings and tackling issues."
Sounds just like the type of requests women often make to communicate more while their partners tend to back away from those "intimate" discussions.  Many couples remain together through thick and thin, but live separate and even somewhat isolated lives in the same household.  Others remain together, miserable, while one or the other puts energy and passion into extramarital affairs, hobbies, friends, family or even pets while ignoring their partner's real needs and desires.  Relationships suffer and romance dwindles without that nurturing attention, just as a plant or an infant will wither and die without adequate and proper stimulation.  Relationships thrive when both partners take the time, make the effort and pay attention to each other's interests, needs, requests and unspoken desires.  Love expands through concentrated and caring attention.
What is the solution if you find yourself in an unhappy relationship that may not last?  The researchers claim, as many therapists will agree,  "early intervention is the key to break-up prevention."  Seek counseling from a qualified professional who can help you to quickly shift your unproductive, relationship dampening habits and behaviors.
What have YOU done to either end an unsatisfying relationship or to transform it into the loving relationship you wanted?
CONTACT ME.  Together we can help you fix what can be fixed in your relationship and bring back that loving feeling or make new decisions and difficult choices.
Warmly,

The following two tabs change content below.
Dr. Erica Goodstone is a Spiritual Relationship Healing Expert helping men and women heal their bodies and their relationships through love. Having presented her comprehensive relationship healing programs throughout the U.S. and Canada over several decades, she has helped literally 1000's of men and women to heal through learning how to love. Dr. Erica believes "Where There is Love There IS a Way". When you love, accept, listen and pay attention to your body, trust your own sense of what you truly desire, and strive to understand, appreciate and really know the other people in your life, anything and everything is possible.
Latest posts by Dr. Erica Goodstone (see all)