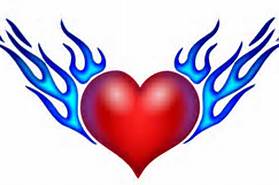 Don't go to sleep fighting with your partner and feeling emotionally upset.  Create a plan, in advance, for how you will handle late night disagreements.  This works best if you and your partner create a plan together, but for your own peace of mind set up a plan for yourself.
The time to resolve conflicts in a relationship is certainly not at night, close to bed time.  It is so much better to have a deep conversation while doing an activity together, such as walking.  Since walking energizes both sides of the brain, each person will be more receptive – rather than standing face to face and arguing, at night, near the bed.
Make A List of Positive Statements About Your Relationship
When you are upset with your partner's attitude, behavior or responses and have not had an opportunity to talk it over and resolve the conflict, your mind will begin ruminating and repeating the upsetting thoughts over and over and over.  One solution would be to have a list of positive affirmations readily available, in the drawer of your night table, so you can immediately start repeating the positive statements to yourself – rather than exacerbating the upsetting emotions by arguing with your partner who just wants to get a good night's sleep.
What If This Is A Pattern In Your Relationship?
If late night disagreements and unresolvable conflicts become a pattern in your relationship, it may be time to break up or reach out for counseling.  Discover for yourself whether this is just a phase, a temporary problem, or a deep-seated personality flaw in yourself or your partner.  Knowing that you or your partner has borderline tendencies or manic-depressive bouts, for example, does not mean that your relationship must end.  Love is the key here.  If you are in love with a difficult or high maintenance partner, and you choose to remain in the relationship, then it behooves you to seek counseling for yourself so that you can learn appropriate ways to respond.  For you, personally, this relationship may provide benefits that at this point in time tend to outweigh the roller coaster of emotional ups and downs you experience.
 Some Simple Affirmations
Here are some simple affirmations that can be adjusted to your relationship and your circumstances.  Repeating the thought that you DO love each other and that you DO have a good relationship can fire up your brain neurons to create new loving pathways.
"I know he loves me.  He's just stressed out right now
and we can talk about this tomorrow."
"I love so much about her.  Right now she's not listening
so I'll give her time to calm down."
"He/she has difficulty handling emotions.  It is not my fault.
I am not the cause. I am not responsible.  I am okay just the way I am."
We need training in how to create a successful relationship.  It does not come naturally to many of us.  We tend to repeat the patterns we have learned in our own upbringing, which may not be helpful in handling conflictual situations.
Counseling/Therapy Can Help You Understand What is Happening and Why
This is where counseling and therapy comes into play.  At least one partner, preferably both, needs to make the effort to understand them self and their partner – and counseling/therapy is designed to help you do that.  The more you understand your own behavior, attitudes, needs and desires as well as the spoken and unspoken needs and desires of your partner, the more easily you can forgive emotionally upsetting interactions.  And the more you can easily forgive and accept, the more easily you can calm down and get a good night's sleep – in spite of a previously unpleasant interaction.
In relationships, you need foresight and a plan to handle upsetting emotions before you get into the upsetting situation.  Talk it over with your partner ahead of time.  Ask:  "What can we do when we get into these fights so that each of us can calm down and figure out a solution?"
And then talk it over with your partner again, after a difficult interactionhas occurred – but not while you are both in the throes of a big argument.  Pay attention to your partner's responses.  If you seem to be getting attacked back, then double check on your own tone of voice, attitude and beliefs.  You may be showing judgment, irritation, and non-acceptance which may be lead to lots of resistance and anger from your partner.
Try saying:  "Honey, when you say this or do this, I feel…. hurt, insulted, put down… and I start reacting by….yelling, insulting, defending myself….etc."  rather than saying something like this:  "Why are you always so selfish and nasty.  I should never have married you.  My whole family warned me about you.  Your parents are just as nasty as you….etc."
Love makes the world go 'round.  It also can make your head spin and your heart ache.  Learn what it takes for YOU to thrive in a relationship.  You are the key here, not some idea of how your "should" be or how you compare to the way "others are."
What is your habit, your modus operandi, your easy way out, when life stress seems to take over? And have you found a better way to cope?
Please share your thoughts and personal wisdom in the comments below.
Don't struggle alone.  Talk to me.  Read a healing book.  Listen to my healing words.
Warmly,

The following two tabs change content below.
Dr. Erica Goodstone is a Spiritual Relationship Healing Expert helping men and women heal their bodies and their relationships through love. Having presented her comprehensive relationship healing programs throughout the U.S. and Canada over several decades, she has helped literally 1000's of men and women to heal through learning how to love. Dr. Erica believes "Where There is Love There IS a Way". When you love, accept, listen and pay attention to your body, trust your own sense of what you truly desire, and strive to understand, appreciate and really know the other people in your life, anything and everything is possible.
Latest posts by Dr. Erica Goodstone (see all)