Spring is Almost Here – Love is in the Air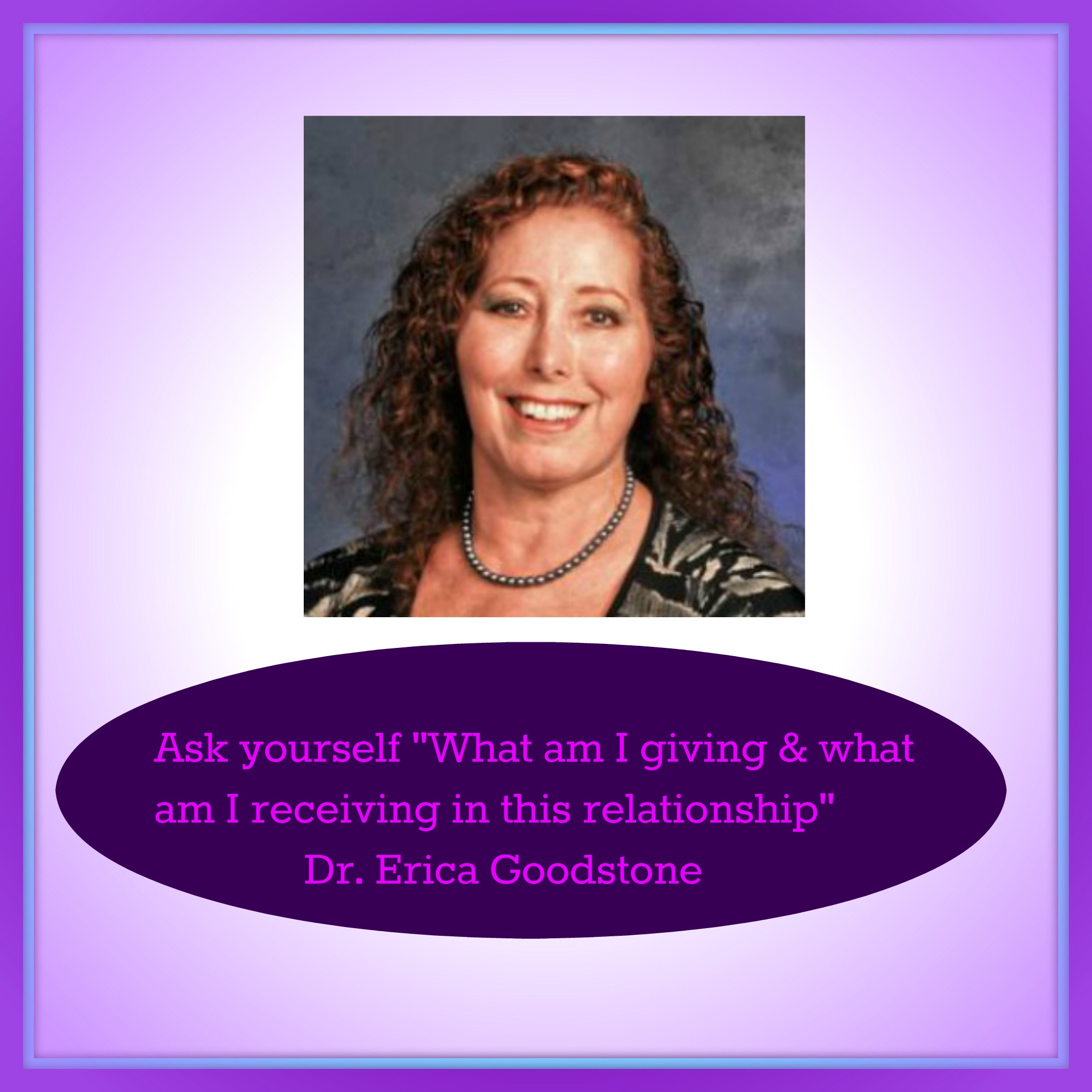 Are you ready for love?
Can you feel it?
Are you giving your love freely and openly?
Do you live in a loving world?
OR
Is something in your life upsetting you?
Does someone else stop your love?
Do negative people block your love?
Are you feeling unlovable because you lack…?
What Is This Thing Called Love?
Men and women have pined for love, written about love, created books and movies about love, and so many of our songs are all about the ups and downs and emotional anguish of unrequited love.  "What is this Thing Called Love" was a popular song written by Cole Porter for the musical Wake Up and Dream, performed by Elsie Carlisle in March 1929, almost 90 years ago.  Men and women have been seeking love and it remains a mystery to most of us today.
As far as I am concerned, LOVE is the most important "thing" we can aspire to and attain in life.  If we create truly loving relationships with the people we know and at the same time feel love and compassion for all humanity and all living beings, what could possibly be more fulfilling than that?
Brendon Burchard, leading online teacher and marketer and New York Times bestselling author of The Charge, The Millionaire Messenger and Life's Golden Ticket, talks about his near death experience as a teenager.  He recalls thinking about 3 things when he says:  "At the end of our lives we will ask:  Did I live?  Did I love?  Did I matter?"
but what stands out most for me is when he asked "How have I loved?"
How Have You Loved?
How would you describe yourself if someone asked you, "Are you a loving person"?  Would your immediate response be "Yes, I care about people, I treat them kindly and with Irespect, and people feel good being around me."  If you asked 10 people in your life to describe you, would they corroborate your self-description?  Would they automatically say
"Yes, what a loving, caring, respectful and empathic person"?
Or would some friends, perhaps, say that while others would share some personal hurts and upsets resulting from your words or attitudes or behaviors?  Would your colleagues at work describe you as loving or difficult?  Would your family describe you as caring or distant?  And would your most intimate partner smile with delight at all the love you contribute to his or her life?
Get Ready for Love
What Brendon Burchard realized at that turning point in his life is that it's not too late.  We can make a firm decision to love, right here, right now.  We do not have to wait until our final moments to say "I love you" to the one or two people who have remained in our life.  Right now, today, we can begin expressing our love.  But there is a catch.  We have to actually FEEL that love.  And many of us have been so blocked and suppressed for so many years that we cannot easily access that love.  We may feel it superficially, online with our distant friends with whom we do not have daily, moment to moment, interactions.  We may feel it toward our friends who listen to our problems when we connect on the phone or meet in person from time to time.
Love is a skill, a developed skill.  Love is a habit, an ongoing habit.  Love is a decision, a commitment, and a goal.  Love is a process, a learning and growing and expanding experience.  Love is so simple but often not easy to feel or to express.
Are YOU Ready for Love?
JOIN THE PASSION AND ROMANCE LIVE SUMMIT
Starting March 16th, a group of leading love, romance and relationship experts, including myself, are being interviewed in live webcasts.  You will receive  two video interviews daily with experts who are going to be sharing with you their best strategies and tools on how to create the Love Life you want.  Each video will run 30-45 minutes and will be available to you for 48 hours.  These speakers have also creaqed a special offer at a fraction of their value especially for the participants of the live summit community.
GET READY FOR THE 30 DAY LOVE CHALLENGE
My personal webcast interview will be live on the second day of the summit, Tuesday, March 17th. 
JOIN THE PASSION AND ROMANCE LIVE SUMMIT
At that time I will introduce my special 30 Day Love Challenge, an event that will transform your love life if you are willing to participate fully in the daily Love Agenda.
Join the Summit and check your inbox for Iris Benrubi's interview with Dr. Erica Goodstone.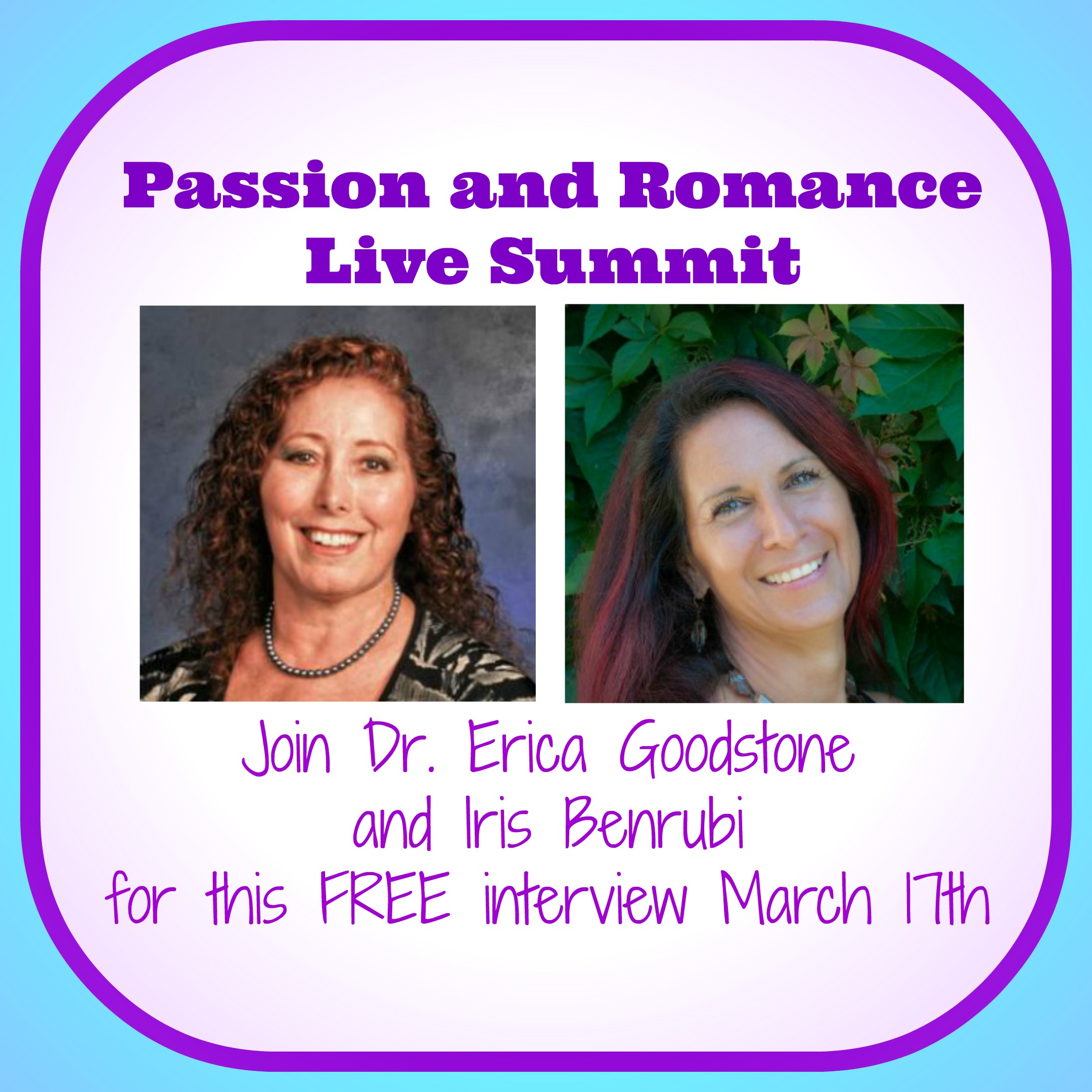 JOIN THE PASSION AND ROMANCE LIVE SUMMIT
In the meantime….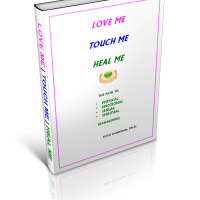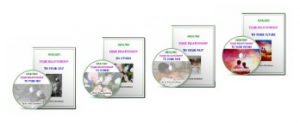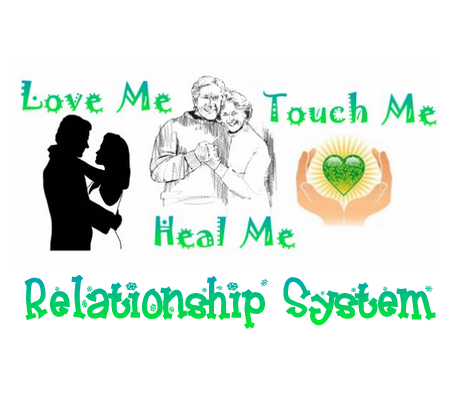 Warmly,

The following two tabs change content below.
Dr. Erica Goodstone is a Spiritual Relationship Healing Expert helping men and women heal their bodies and their relationships through love. Having presented her comprehensive relationship healing programs throughout the U.S. and Canada over several decades, she has helped literally 1000's of men and women to heal through learning how to love. Dr. Erica believes "Where There is Love There IS a Way". When you love, accept, listen and pay attention to your body, trust your own sense of what you truly desire, and strive to understand, appreciate and really know the other people in your life, anything and everything is possible.
Latest posts by Dr. Erica Goodstone (see all)