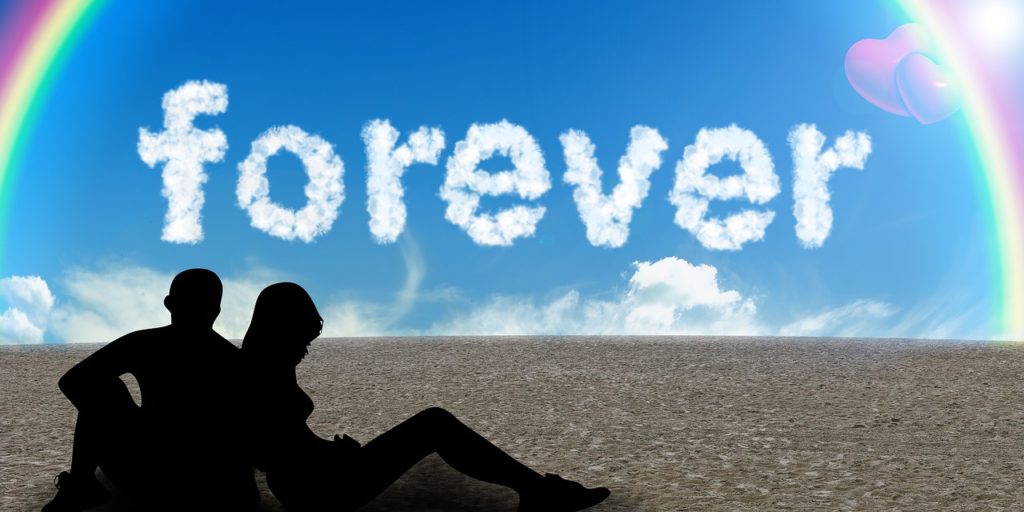 Where There Is Love There IS A Way
I found this beautiful quote from a source I don't recall. A reminder that love heals.
Can your love be described this way?
      Let your love become like gentle raindrops on all of your relationships
      Be the gentle force of love that transforms fear into safety
      Anger into feeling the deep emotions of sadness, shame, loyalty, depression
      Be the gentle force that turns fear into self-acceptance and self-appreciation.
      Be the one who understands love and teach that love by example
      Not by control, lecture, expectation or demand.  ~ Unknown
Love, as we experience it in our society, is all about what we expect to receive, how we expect to be treated, what we expect to gain and whether another person is "worthy" of our love.  But truth be known, our birthright, our birth, our life, our being, is the gift of love.
Love is all these is unless darkness removes the light.  Love is pure light.  When we shine the light of our love on others, we can easily see and feel and experience the love emanating from within, from within our own being going outward toward the other.
Love comes from within us, an expression of our fullness, our cup of beingness overflowing.  Love does not emerge from a sense of lack or need, insecurity or fear.
When we love we come into the full expression, the total aliveness of our being.  When living in the state of love consciousness, everyone around us feels the energy of that love.  Our love lights the path for others to follow.  Our love leads us back to the source and brings our loved ones with us.  Our love is more powerful than anything else we own.
Why does is love so difficult and painful for so many of us?
Love is gentle, patient, kind and long suffering.  When we love, we allow the other to live in their own reality as gently share our authentic self and express our view of the world.  Our gift of love is the gift of our authentic self, our unique perspective gleaned from our unique experiences in life up to this moment.
Love lives in the present moment, not in the past or in the future.  Even if our loved one is no longer with us or has not yet arrived in the flesh, the love we feel exists and emanates from within our own heart and soul.
Allow the love within you to find it own expressions.  Allow your senses to flow as you connect with everyone and everything around you.  Spend time in nature.  View the colors, taken in the sweet smelling scents of the flowers.  Watch the birds fly, the dogs and cats playing, babies giggling, children laughing.  Feel the awe and wonder surrounding you in the natural world.
Are YOU Ready For Love?
Are you tired of feeling needy or entitled, bored or frustrated, angry or depressed, anxious or insecure, loving without reciprocation, giving without receiving, receiving without giving,
struggling to love and be loved without lasting success?
Let Me Teach You What Love Is All About
Love is not some mysterious gift that some people have and others don't have.  Love is a skill, an art, even a science, that can be learned and practiced and lived for the rest of your life.  However, without the basic foundation, the basic guiding principles, love will not flourish.
LOVING RESOURCES
BOOKS, EBOOKS, KINDLE, SMASHWORDS
RADIO INTERVIEWS ABOUT DR. ERICA
Interview With A Relationship Healer
Healing Through Love Interview
How to Heal a Relationship
Heal Your Relationships Through Love

DR. ERICA'S RADIO SHOWS

Make Love to Every Moment
Love: The Stripped Down Naked Truth
Self-Love Bootcamp
Cultivate "Love Hormone" This Valentine's Day
Extraordinary Love
Falling for the Stars – A Stunt Gal'S Tattle Tales
Mastering Your Magnetism
Create A Relationship You Love
Love Map
From Dating to Commitment
The Successful Woman's Guide to Meet and Marry Her Man
Healing Your Relationships
Beyond My Breakup
Build Your Love Relationship
Ivy League Love Academy 2
Ignite Your Relationships
How to Keep Love Alive – At Any Age!
Three Invisible Connectors: Space, Bridge, and Encounter
Diamond in the Dark
It Really IS That Complicated
Are You Happy in Love?
Do Age Differences Matter?
Navigating Your Life and Relationships Without A Script
Dating Rescue: Women Can Avoid Dating Mistakes
How to Live from a Loving Consciousness
The Magic of Self Love
Bride to Widow and Living Well
A Healthy Relationship – What Does It Look Like?
A Diet of Love
Access to Passion
Journey to Self Discovery
Never Ever Too Late For Love
Relationship Mastery Strategies
Reignite Your Fire
Joy Is Who We Are
Hidden Keys To Finding True Intimacy & Lifelong Love
BLOGS
Get Ready for Love
Intimacy Pact – How Have You Created Yours?
Clean Loving, Clean Life
Download Love, Upload Loving Relationships
Do You Know the Secret for Creating A Long Lasting Loving Relationship?
All You Need Is Love
The Neuroplasticity of Relationships
Don't Got to Sleep Mad – Get Back to Love
Relationship Success – Look Forward Not Back
When Stress Takes Over, Where Does Love Go?
Movement and Change – Can Your Relationship Survive?
Listen to Me … Please
I Love You … I Love You Not
Accelerate the Love in Your Relationship
Create the Relationship You Want, Not the One You Don't Want
How High is Your Relationship Trust Rank?
A Loving Relationship is Not an Olympic Event
The 10 Relationship Powers You Need
Find Lasting Love and Avoid the Problems and Dangers
Your Heroes – How They Affect Your Relationships Today
The Fragility of Love and the Complex Path to Loving Well
The ABC's of Love – The Art of Loving Made Simple
Speak Up – 3 Steps to Having That Important Relationship Conversation
Other People Make Relationships Difficult – 3 Questions to Ask Yourself
Relationship Healing Question – Ask … What Matters to You?
Speaking About Love
What Does Love Mean to You?
The Immaculate Conception of Love
Imagine Love Everywhere Always
Stop the Dating Cycle and Finally Get a Commitment
How Much Patience is Enough in Personal and Professional Relationships?
7 Simple Ways to Bring Romance Back Into Your Life
104 Places to Meet the Love of Your Life
Relationships CAN Heal
One Moment in Time
Oxytocin Hormone Helps You Connect, Cuddle and So Much More
Gratitudes for 2013 and Manifesting Intentions for 2014
Creating Loving Relationships – What Question Do You Ask?
YOU Make a Difference – Don't Ever Forget That
Marriage and Divorce Stats Around the World
Untying the Knot
Love is Ending – Divorce is Near
5 Essential Ways to Be You
Relationships Over 50 – AARP Study Reveals….
Start Strong, Stay Strong – Loving Your Dreams and Intentions
ARTICLES
Color Your Relationships For Love
Come Home To Love
Goodbye Inner Critic – Hello Love
How to Persuade the One You Love or Anyone Else
Love Is A Simple Game If You Play By The Rules
Relationship Marketing – Do It Right Or Don't Do It!
The following two tabs change content below.
Dr. Erica Goodstone is a Spiritual Relationship Healing Expert helping men and women heal their bodies and their relationships through love. Having presented her comprehensive relationship healing programs throughout the U.S. and Canada over several decades, she has helped literally 1000's of men and women to heal through learning how to love. Dr. Erica believes "Where There is Love There IS a Way". When you love, accept, listen and pay attention to your body, trust your own sense of what you truly desire, and strive to understand, appreciate and really know the other people in your life, anything and everything is possible.
Latest posts by Dr. Erica Goodstone (see all)