Do you have big, bodacious dreams bogged down by a hefty amount of fear?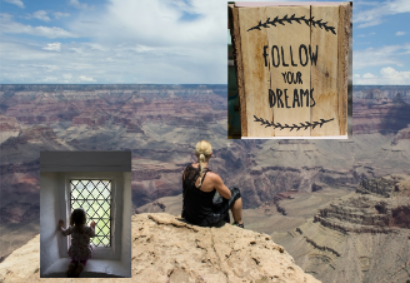 As one of my favorite relationship coaches, Hedy Schleifer explains, "Fear is excitement without breath!"
Read to the bottom of this blog post for a list of questions to ask yourself about your accomplishments, successes and gratitudes for 2017 and what you are allowing and manifesting for 2018.
For me, 2017 was a very productive year.  I created and hosted 3 virtual summits
The pages remain standing and the replays of all the videos are still available.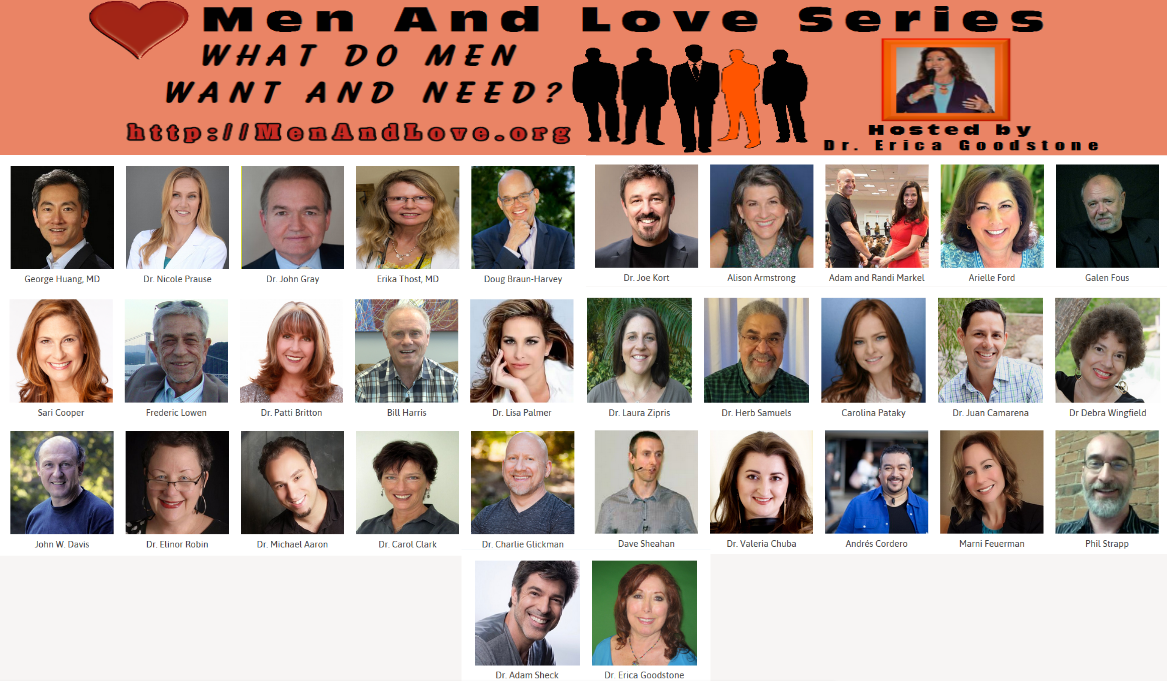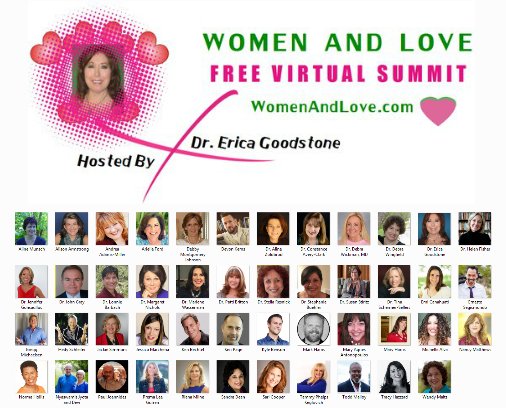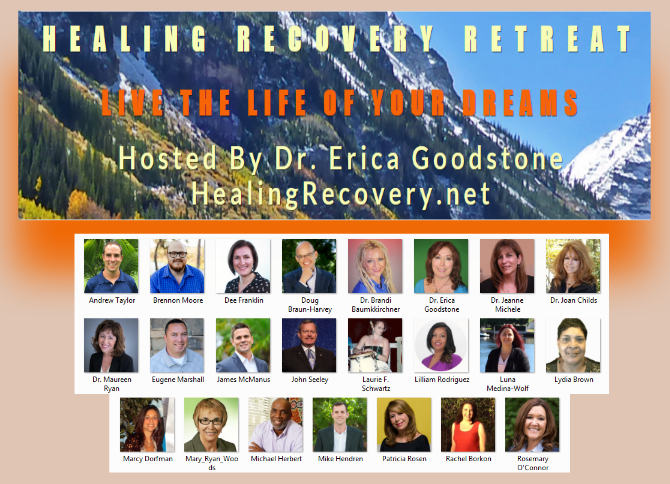 In the midst of scheduling and interviewing the 47 speakers for the Women and Love Summit, Hurricane Irma struck South Florida causing all business endeavors to come to an immediate halt.  The week before I had rearranged some of the scheduled interviews to attend a life changing mastermind group where I connected with and invited 8 additional speakers to my already packed summit.  During the hurricane I remained hunkered down in my new apt, not realizing the ultimate danger that I fortunately escaped.  No electricity except for the generator light in the building hallway.  No air conditioning in the intense Florida humidity.  And, I found out later, nobody else had stayed in my building. Fortunately, I was able to use my laptop computer until the battery died, working feverishly on creating my Love Mastery Success Blueprint.  Also, I continued to connect with my family and friends on my cell phone until that battery died.
What a relief I felt when I was finally able to leave the apt to visit and stay overnight with my friends, Linsey and Frank, because they continued to have AC in their home.
My 96 year old beloved aunt passed away in 2017.  A few months later her daughter, my cousin, had 3 strokes and was temporarily placed on dialysis 3x/week.  She has been alternating ever since between being in the hospital and a rehab center with her entire right side paralyzed, receiving much less than acceptable nutrition and nursing care.  So I have found myself visiting my cousin in this very unpleasant situation during the holidays while everyone on Facebook appeared to be partying, enjoying fun-filled family times and celebrating with friends.
As 2017 comes to a close, I have been reminiscing not only about this past year but I am attempting to make sense of my entire life up to this point.  I signed up for a course called Bridge to Unstoppable which provided numerous techniques, including Vision Board, BioTapping, Prayer, Dousing and more – exercises designed to facilitate the release of past failures, blocks, betrayals and fears while choosing and honoring my dreams for the future.  I also listened to my Daily Mentor Videos and Dream Builder weekly lessons with Mary Morrissey, master creator for living your dream.
Tears have falling, tears of sadness about the poignancy of life, tears of regret for choices I have made that cannot be undone, and also tears of joy for what I have accomplished and my unlimited potential to bring joy and passion and unexpected possibility for happiness to the lives of all those I touch.
My intention for 2018, what I am allowing to manifest, is for me to reach out and touch the lives of over a million men and women about the power of healing all of our relationships through love.  Starting my year in early January with weekend training programs at the Speaking Empire, I am looking forward to my Group Power Day where I am creating my signature presentation about Creating Loving Relationships by Healing Through Love.  I will be revising and revamping my Love Lessons for the Soul to provide even more value and more individual attention and I will offer complementary Love Mastery Success sessions throughout the year.  My 7 Week Love Mastery Success Secrets program provides a blueprint for love in this 21st century with its new challenges and different scenarios.  But the laws and practices of love and passion, romance and living a purpose-filled life remain the same.  Love is the answer to most questions and all challenges.
My other goal for 2018 is to bring my health and fitness up a notch, back to a level I have not experienced in many years.  My Our Healthy Living Facebook Group has kept me on track to achieve my goal of walking 1,000 miles in 2017.  That goal was reached on December 15th with 16 additional days for adding more mileage.  In 2018, my goal is to hone in on my nutrition and diet habits to optimize my physical health and return to a natural weight that suits me.
YOUR TURN
WHAT WERE YOUR ACCOMPLISHMENTS, SUCCESSES AND GRATITUDES FOR 2017?
If you have not already done this simple exercise, please take the time to do so now. It may take a few hours of your time and you may be delighted with the end result.
It gave me such clarity about where I have been , what I have done, and what are my next steps.
Give yourself the time that you would give to a prospective lead, client, family member or customer.
Take the time to reflect upon your past year (and before that) and anticipate with enthusiasm the future you are in the process of creating NOW.
What Have I Accomplished and Feel Grateful For
In 2017 And Before?
What new things did I do this year?
What have I learned about myself?
What new strengths have I developed?
What relationships did I establish?
What past hurts or disappointments have I overcome?
What rejections or betrayals have I forgiven?
What have I done to improve my health?
What have I done to build my business or improve my life?
What have I done to build, inspire or care for my family?
What have I done to grow spiritually and to connect with the source?
What steps have I taken this year toward creating and living my dream?
What training courses and programs did I take?
What new web sites or online profiles did I create or revise?
What new messages did I write this year to inspire or motivate others?
What new blogs did I write or contribute to as a guest?
What new articles did I write?
What new press releases did I send out?
What new products did I release or work on and get ready to release?
What new books or important articles did I read?
What new books or book chapters did I write?
What new radio, virtual summit and TV shows was I interviewed on?
What new radio shows or summits have I hosted?
What new videos have I created?
What new lectures, teleseminars, workshops and seminars have I presented?
What investments for my personal growth or financial security have I made?
What new sources of income have I developed?
What is my financial, emotional, relationship, physical and spiritual status now?
What Has Stopped, Blocked Or Interfered With
Your Success in 2017?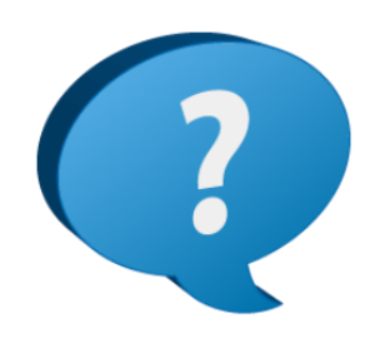 Make a note to yourself, in writing or just in your thoughts, about what people, places, activities, circumstances, emotions or anything else that might have stopped you from pursuing and reaching your dreams and goals in 2017.
NOW, FOCUS YOUR FULL ATTENTION ON

YOU

AND YOUR UPCOMING YEAR
What Will I Be Allowing And Manifesting
In 2018 And Beyond?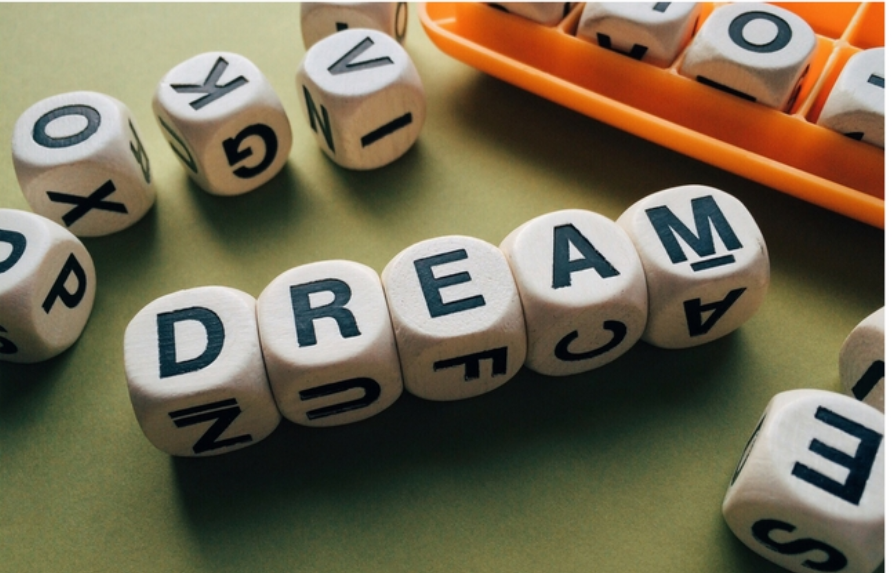 What new things will I do this year?
What will I have I learned about myself?
What new strengths will I have developed?
What relationships will I establish?
What will I have done to improve my health?
What will I have done to build my business or improve my life?
What will I have done to grow spiritually this year?
What steps will I have taken this year toward creating and living my dream?
What training courses and programs will I take?
What new web sites or online projects will I create?
What new messages will I write to inspire or motivate others?
What new blogs will I write or contribute as a guest blogger?
What new articles will I write?
What new press releases will I send?
What new products will I release or work on and get ready to release?
What new books will I read?
What new books or book chapters will I write?
What new radio and TV shows and summits will I be interviewed on?
What new radio shows will I have I hosted?
What new videos will have I created?
What new lectures, teleseminars, and workshops will I have presented this year?
What investments will I have made this year?
What new sources of income will I have developed this year?
What will my financial, emotional, relationship, health and spiritual status be?
What….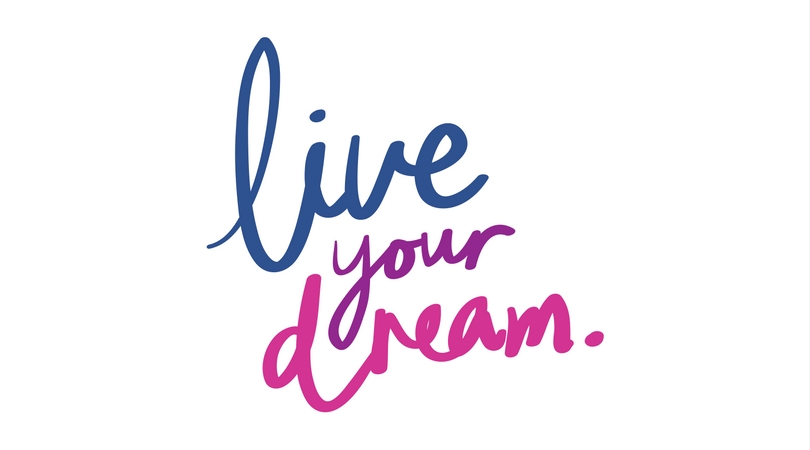 In the meantime….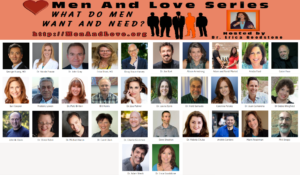 32 expert conversations that will turn your mind inside out about men – who they really are, what they really want and what they really need to thrive in this world.
44 experts speaking about touch, touch therapy, somatic awareness, creative arts healing, body oriented psychotherapy and the healing power of gentle touch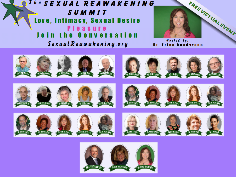 32 leading sexologists – therapists, counselors, educators, authors, researchers, trainers talk about sexuality, its many facets and a variety of healing methods
23 Practitioners, individual therapists, coaches, interventionists, authors, and reps from leading facilities talk about recovery from addiction, loss, trauma and more
GET ACCESS TO THE WOMEN AND LOVE SUMMIT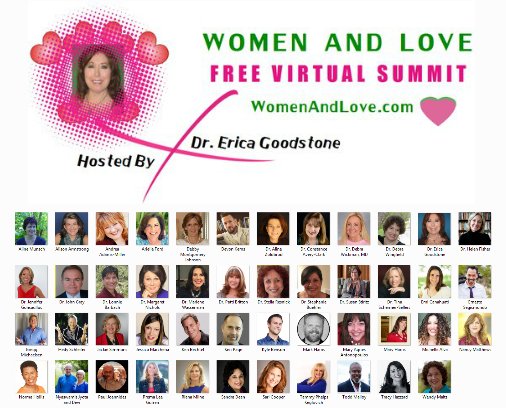 47 Thought Leaders, psychotherapists, coaches, best-selling authors, women and men talk about what women want, need and how they can have the love they desire
READ A LOVING AND HEALING BOOK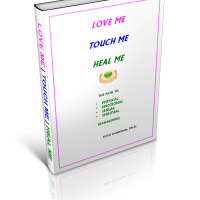 LISTEN TO AN INSPIRATIONAL RADIO SHOW

LEARN HOW TO HEAL THROUGH LOVE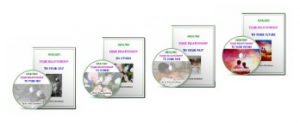 GO DEEPER INTO HEALING THROUGH LOVE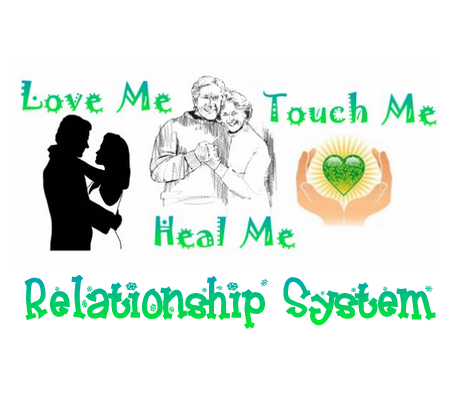 Like my Healing Through Love Facebook Page
Join my Google+ Relationship Healing Mastermind Community
Let this be YOUR TIME TO CREATE LOVE AND PASSION AND INTIMACY
Contact Me

to create the dream relationship that really is possible.
With love and caring,

Love Mentor and Relationship Healer
Where There Is Love There IS A Way
The following two tabs change content below.
Dr. Erica Goodstone is a Spiritual Relationship Healing Expert helping men and women heal their bodies and their relationships through love. Having presented her comprehensive relationship healing programs throughout the U.S. and Canada over several decades, she has helped literally 1000's of men and women to heal through learning how to love. Dr. Erica believes "Where There is Love There IS a Way". When you love, accept, listen and pay attention to your body, trust your own sense of what you truly desire, and strive to understand, appreciate and really know the other people in your life, anything and everything is possible.
Latest posts by Dr. Erica Goodstone (see all)