What are YOU Willing to Accept in YOUR Love Relationship?
There are no rights or wrongs for choosing relationships, remaining in relationships or ending them.
Sure, there are certain thoughts, attitudes, and behaviors that may improve your chances to create lasting mutual happiness, but nothing is guaranteed. What one person can love and accept in relationship with another person, someone else will be unable to accept with that same person. This phenomenon goes both ways. You may be able to accept something in your partner that he or she just cannot accept in you. Your partner may love you for certain qualities that you possess while you cannot find it in your heart to love them, even for those same qualities.
Each of us has our own love style, love map, love triggers and love detonators. 
Intellectually we may believe we can accept anything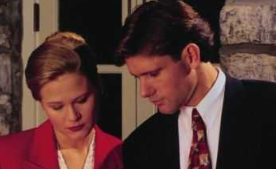 we set our mind to accept but love is not intellectual. Love emerges from the depths of our emotional core. We are triggered by sights and sounds, words and body language, attitudes and behaviors that activate parts of our brain beyond our conscious control.
Counseling can help us to unravel our own inner thought processes but it cannot change our inner workings.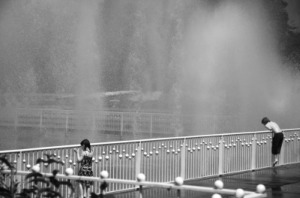 Memories begin from the moment of conception, within the very cells of growing body. Events that occurred while in our mother's womb, such as stress hormones released into the bloodstream, can have profound effects upon us later in life. Childhood memories that may have developed before we actually had conscious awareness can be re-triggered when we get involved in an intimate relationship with someone with whom we feel attraction, passion and love.
The question is: What should you accept and allow in your relationships?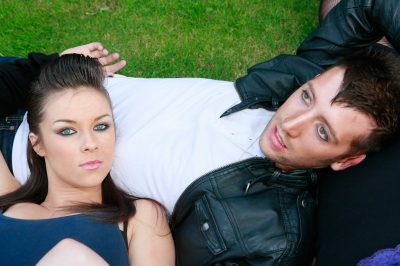 How do you know when to say "I cannot accept" and either speak up or walk away?
Every relationship creates moments of uncertainty and emotional conflicts. Nobody can decide for us what aspects of a relationship we can or cannot accept, even if the other person's behavior seems to be blatantly unhealthy.
12 Aspects of a Relationship You Must Accept
To create lasting togetherness and a sense of peaceful safety with one another.
EXCEPT
Accept 

         The whole person, good and bad, strengths and weaknesses
Except          If accepting the other person interferes with accepting yourself fully

Accept  

        That you cannot change another person's habits, patterns and lifestyle


Except 

         When they are willing and able to make their own decision to change
Accept          That the other person has a right to think and behave as they choose


Except

          When their thoughts and words and behaviors are harmful to you

Accept 

         That they care about and feel close to other people in their life


Except

          If they are distant and cold toward you yet close and warm with others

Accept 

         That all of us make mistakes, including your partner and your self


Except

          If you or your partner refuses to admit their mistakes and misbehavior

Accept

          An apology that is openly and freely given to you


Except 

         If the person repeats the same behavior, apologizing again and again

Accept 

         That everyone has past relationships and behaviors that affect them


Except 

         If they compare you to past partners or bring their past into the present

Accept 

        The other person can'tt read your mind and may not give what you want


Except

          If you clearly state your needs and you are not heard or acknowledged

Accept 

         Relationships have ups and downs, good times and difficult moments
Except          If the downs are increase and the emotional climate grows negative

Accept 

         Appreciate and acknowledge others for who they are


Except

          If their values are so unacceptable that you must end the relationship

Accept

          Appreciate and acknowledge yourself for who you are
Except          If your thoughts and behaviors  must change to get what you want

Accept 

         That you love the other person no matter what they do


Except  

        When how they behave becomes totally unacceptable to you
Accept          CONTINUE THIS LIST WITH WHAT YOU CAN AND CAN'T ACCEPT


Except

         …………………………………………………………………………………
If you are not so fulfilled in your relationships, if you would like to create more love and you just don't know how, and if you can't help feeling that there's something more in life, please do yourself a favor and reach out to someone who can help.
CONTACT ME. Together we can help you fix what can be fixed in your relationship and bring back that loving feeling or make new decisions and difficult choices.
JOIN the IVY LEAGUE LOVE ACADEMY 2 SUMMIT – VIRTUAL AND FREE

Keep checking back to find out more about my upcoming 30 DAY LOVE CHALLENGE.
In the meantime….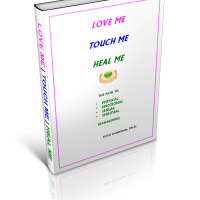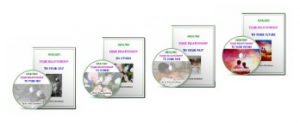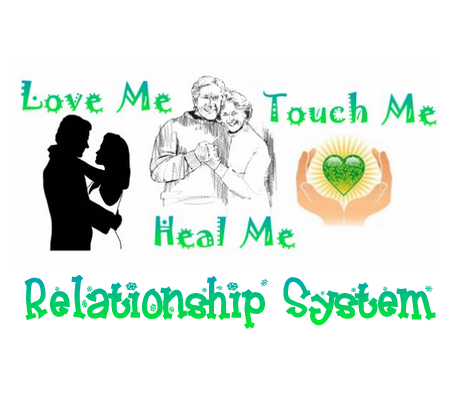 Warmly,

The following two tabs change content below.
Dr. Erica Goodstone is a Spiritual Relationship Healing Expert helping men and women heal their bodies and their relationships through love. Having presented her comprehensive relationship healing programs throughout the U.S. and Canada over several decades, she has helped literally 1000's of men and women to heal through learning how to love. Dr. Erica believes "Where There is Love There IS a Way". When you love, accept, listen and pay attention to your body, trust your own sense of what you truly desire, and strive to understand, appreciate and really know the other people in your life, anything and everything is possible.
Latest posts by Dr. Erica Goodstone (see all)