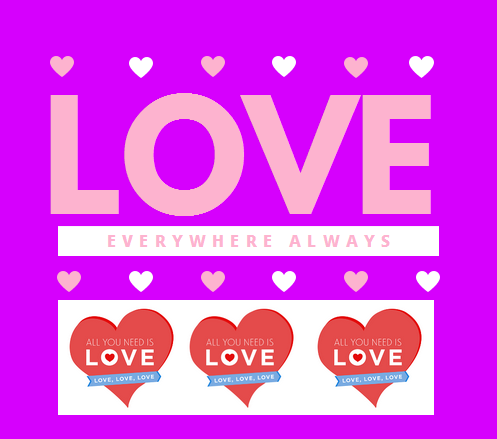 Valentine's Day, often February 14th, is the culmination of an entire week devoted to love in many parts of the world.  Imagine spending a whole week focused on showing your love to those you care about!  Imagine continuing that practice every single week for the rest of your life?  What do you imagine your life and your relationships would be like?
IMAGINE LOVE EVERYWHERE ALWAYS

The Beatles Understood The Healing Potential of Love



Poets Reveal
The Agony And The Ecstasy Of Love
"Darkness may hide the trees
and the flowers from the eyes
but it cannot hide
love from the soul."
— Kahlil Gibran, Love Letters in the Sand: The Love Poems of Khalil Gibran
"There is a candle in your heart, ready to be kindled.
There is a void in your soul, ready to be filled.
You feel it, don't you?"
— Rumi
i carry your heart with me(i carry it in
my heart)i am never without it(anywhere
i go you go,my dear;and whatever is done
by only me is your doing,my darling)i fear
no fate(for you are my fate,my sweet)i want
no world(for beautiful you are my world,my true)
and it's you are whatever a moon has always meant
and whatever a sun will always sing is you
here is the deepest secret nobody knows
(here is the root of the root and the bud of the bud
and the sky of the sky of a tree called life;which grows
higher than soul can hope or mind can hide)
and this is the wonder that's keeping the stars apart
i carry your heart(i carry it in my heart)
Come with me, I said, and no one knew
where, or how my pain throbbed,
no carnations or barcaroles for me,
only a wound that love had opened.
I said it again: Come with me, as if I were dying,
and no one saw the moon that bled in my mouth
or the blood that rose into the silence.
O Love, now we can forget the star that has such thorns!
That is why when I heard your voice repeat
Come with me, it was as if you had let loose
the grief, the love, the fury of a cork-trapped wine
The geysers flooding from deep in its vault:
in my mouth I felt the taste of fire again,
of blood and carnations, of rock and scald.
Love Is The Focus Of Numerous Popular Books
Countless authors have attempted to describe love.
Many add their own judgements and restrictions,
fears and limitations, and reactions to the hurts and
disappointments of life.
It takes a wise, spiritually enlightened author
to convey the true meaning of love.
Here are 2 of my favorites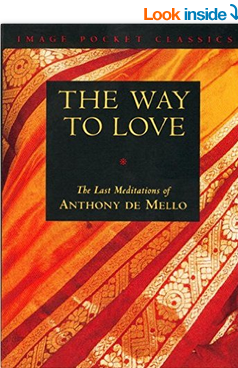 Below is an excerpt.
The way he describes love
will shake up your all-knowing
attitude and bring you to an
unfamiliar place of surrender
to something above and
beyond this physical life
which appears real to us.
Nowhere to Go
Foxes have holes, and birds of the air have nests: but
the Son of Man has nowhere to lay his head.
—Matthew 8:20
      Here is a mistake that most people make in their
relationships with others.  They try to build a steady
nesting place in the ever-moving stream of life.
      Think of someone whose love you desire.  Do you
want to be important to this person, to be especial and
make a difference to his/her life?  Do you want this
person to care for you and be concerned about you
in a special way?  If you do, open your eyes and see
that you are foolishly inviting others to reserve you for
themselves, to restrict your freedom for their benefit,
to control your behavior, your growth, and development
so that it will suit their interest….To ask to be especial to
someone means essentially to be bound to the task of
making yourself pleasing to this person.  And therefore
to lose your freedom."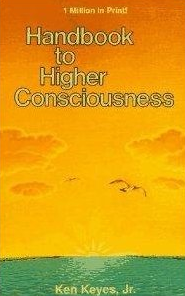 Here are 3 of the 12 pathways
to the higher consciousness
of UNCONDITIONAL LOVE.
I actually had the good fortune to attend many of his delightful consciousness-expanding trainings. Once my mother joined me for a love-opening
experience at his famous Cornucopia Center Retreat in Kentucky.
1. I am freeing myself from security, sensation, and power addictions
that make me try to forcefully control situations in my life, and
thus destroy my serenity and keep me from loving myself and others.
6. I accept myself completely here and now and consciously
experience everything I feel, think, say, and do (including
my emotion-backed addictions) as a necessary part of my
growth into higher consciousness.
12. I am perceiving everyone, including myself, as an awakening
being who is here to claim his or her birthright to the
higher consciousness planes of unconditional love and oneness.
Don't Spend Another Valentine's Day Feeling Unloved.
You Deserve To Feel The Love That Is Your Birthright.
Learn About Love So You CAN Finally Enjoy Real Lasting Love
In the meantime….
READ A LOVING AND HEALING BOOK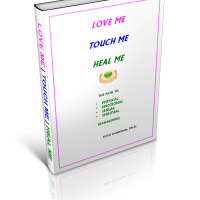 LEARN HOW TO HEAL THROUGH LOVE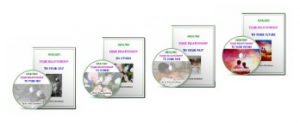 GO DEEPER INTO HEALING THROUGH LOVE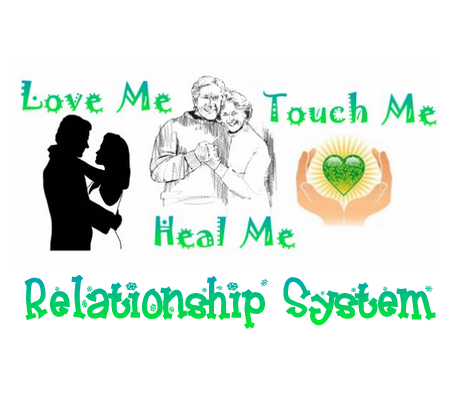 Let this be YOUR YEAR FOR LOVE.
With love and a huge Valentine's Day hug,
Warmly,

The following two tabs change content below.
Dr. Erica Goodstone is a Spiritual Relationship Healing Expert helping men and women heal their bodies and their relationships through love. Having presented her comprehensive relationship healing programs throughout the U.S. and Canada over several decades, she has helped literally 1000's of men and women to heal through learning how to love. Dr. Erica believes "Where There is Love There IS a Way". When you love, accept, listen and pay attention to your body, trust your own sense of what you truly desire, and strive to understand, appreciate and really know the other people in your life, anything and everything is possible.
Latest posts by Dr. Erica Goodstone (see all)