Which of YOUR 5 Senses Helps YOU Create Loving and Happy Relationships?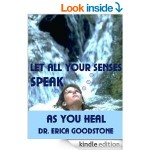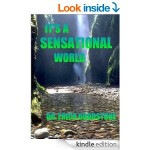 Speech
Sight
Touch
Taste
Hearing
Most of Us Are Born With Five Senses
Most of us are born with 5 basic senses that help us to survive and thrive in this world.  Scientists have revealed that as humans we tend to use only about 9% of our brain power and maybe even less of our potential for sensual awareness.  Animals, unable to talk, have acute awareness in their sight, sense of smell, hearing and touch.
It is a known fact that someone who loses the capacity to use one sense, will probably develop much more acute sensitivity with one or more of their other senses.  A story about the well known author, Helen Keller, who was deaf, blind and unable to speak, reveals that she could actually "feel" the vibrations of the music in Beethoven's 5th symphony.  Ray Charles and Stevie Wonder, without the ability to see, have created beautiful music with the sensitivity of their touch and voices.
Most of us, for most of our lives, have the full capacity of all of our senses.  As infants and toddlers and growing children, we do express all of our senses in everything we do.  We are surprised and delighted by the touch and feel, sounds and sights and smells around us.  What happens to that excitement, wonder and appreciation of our full sensual world as we live through our adult years?
Why Do We Suppress Our Sensual Awareness?
The vast majority of us just tend to suppress our sensual aliveness to an alarming extent.  Just look at a baby who is engrossed in looking at your face and giggling effortlessly when you change your facial expressions.  What about when you play a simple hide and seek with your hands or when you say funny words and sounds?
Watch any animal being petted gently.  The breed rarely matters.  Dogs, cats, horses, cows, lambs, birds, even chimpanzees, will luxuriate in the touch of another live being.  Watch the animal's eyes close and their face look peaceful and contented.  Animals, even plants, respond to a loving touch and a pleasant, caring tone of voice.  Harsh sounds disturb them and silence often bothers them.
Which Sense Do YOU Value Most?
Is speech your most precious sense?  Are you happiest when you are moving your lips, telling others what to do, how to do it, when to do it and where to go?  Or are you happiest when you are able to tell your problems, your fears, your successes and strategies to someone else?  What happens when the other person wants to do all the talking, to tell you about their problems, fears and goals?  Are you willing to be quiet for long periods of time and just listen?
Is sight your most valued sense?  Do you most enjoy looking at something beautiful – natural or man-made?  Are your relationships based on the value of beauty – natural beauty, cosmetic surgery, ultra-fitness?  What happens when you or your partner begins to lose some of that apparent outward beauty?  Are you willing to look beyond and beneath the outward appearance to the person within?
Is touch your most precious sense?  Do you love the touch of your beloved's skin or a gentle hand on your shoulder?  Do you like your body massaged and your feet rubbed?  Or do you tend to avoid touching?  Do your prefer a certain amount of physical distance and rarely like to hold hands?  What happens when your partner loves touching and reaches out to touch you and be touched by you, with or without a sexual intention?
Is taste your most prominent sense?  Do you live for that next juicy steak or ice cream cake?  Are you already planning your next meal before your current meal has ended?  Are you very particular about which food you like and which you don't?  Or are you basically indifferent to food and easily able to restrict your diet for any reason you choose?  What happens when your partner loves food and you don't care about it?  Are you willing to let your partner indulge or will you tend to criticize, judge and attempt to stifle their excitement – especially if they are overweight and you think it is best for their health to abstain.
Is hearing your most important sense?  Do you long to be heard and listened to and understood by your friends and family and most intimate partner?  Many of your other senses may take precedence over your hearing if they are not satisfied. For some period of time, getting your other sensual needs met can override your deep need to be listened to and heard.
If you are hungry and your partner feeds you (cooks great meals or pays for your exotic dinners out), you may overlook your need to be heard.  If your partner touches you in a delightfully sensual way or a seductively rough way, you may be willing to overlook your longing to be heard because the touch and sexuality feels so good in the moment.  If your partner speaks in an eloquent way or tells jokes that make you laugh or has a charming style, you may be able to overlook your desire to be listened to and heard.  And if your partner is so handsome or so beautiful that you feel empowered just to be with him or her, then you may overlook your need to be heard in the relationship.
Listen to Me … Please
Desire for intimacy ultimately prevails and our sense of hearing wins the sensual challenge.  Sooner or later, after you have had your fill of the other senses or when your sensual fulfillment starts to lose its overpowering appeal, what remains is your desire to communicate and be listened to and really heard.
Do YOU Feel Listened To, Understood and Heard in YOUR Relationships?
Think again.  Which of YOUR senses takes precedence in YOUR relationships?
Leave a Comment Below.  I would love to hear what you think.
Get one of these special books TODAY!
Explore YOUR Sexual Awareness and Sensual Potential.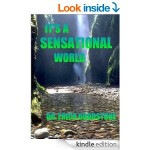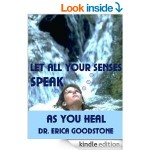 Let All Your Sense Speak … As You Heal
Contact Me  Re-Activate YOUR Sensual Aliveness
Warmly,

The following two tabs change content below.
Dr. Erica Goodstone is a Spiritual Relationship Healing Expert helping men and women heal their bodies and their relationships through love. Having presented her comprehensive relationship healing programs throughout the U.S. and Canada over several decades, she has helped literally 1000's of men and women to heal through learning how to love. Dr. Erica believes "Where There is Love There IS a Way". When you love, accept, listen and pay attention to your body, trust your own sense of what you truly desire, and strive to understand, appreciate and really know the other people in your life, anything and everything is possible.
Latest posts by Dr. Erica Goodstone (see all)