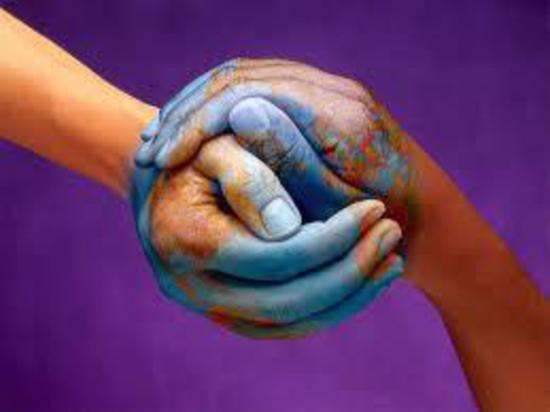 Where There Is Love There IS A Way.        I have discovered that love is the answer to any question and the solution to any problem. When we see a person who is thinking and behaving in an unloving, hurtful or destructive way, we can be sure that this person does not feel loved, at least in that moment.
If we feel that others love us and if we also feel that we are lovable and deserve to be loved, we cannot and will not be able to purposely hurt others. When we feel loved, we become generous and want to share our love. It really is that simple. I would venture to say that most addicts do not feel loved and do not feel worthy of being loved.
Although most people do have some addictive habits they cannot control, our society labels certain people as addicts and the rest of us just slip through the cracks with our habits intact. Once a person has been labeled an addict, it is very easy for that person to feel different and even less significant or worthy than others. People who overdose on drugs or alcohol, abuse food or sex or money or their body in such a way that they are harming them self or others, require more love than most of us imagine. And yet they may push away the very love that is offered to them.
What does it take to heal from low self esteem, accept yourself after experiencing an abusive relationship or recover from a debilitating addiction?
I believe the answer is always love.  But love is not what we usually imagine love to be.  It is not self-serving.  It is not "tough love" and it is not merely "supportive love."  Love, in the words of the ancient poet Kahlil Gibran, is more complex, more difficult and more painful than most of us are willing to endure.  Here are just a few of his words about love.
For even as love crowns you so shall he crucify you.
Even as he is for your growth so is he for your pruning.
Even as he ascends to your height and caresses your tenderest branches that quiver in the sun, So shall he
descend to your roots and shake them in their
clinging to the earth.
~Kahlil Gibran
I will be speaking at The Delray Beach Chamber of Commerce about this important topic – Love, Touch, Sex and Recovery. What does it really take to heal?
What do YOU think is the best way to heal from abuse, emotional pain, low self-esteem and/or addiction?  Please share your thoughts in the comments below.
CONTACT ME. I will provide the support YOU need to feel and share your love.
Warmly,

The following two tabs change content below.
Dr. Erica Goodstone is a Spiritual Relationship Healing Expert helping men and women heal their bodies and their relationships through love. Having presented her comprehensive relationship healing programs throughout the U.S. and Canada over several decades, she has helped literally 1000's of men and women to heal through learning how to love. Dr. Erica believes "Where There is Love There IS a Way". When you love, accept, listen and pay attention to your body, trust your own sense of what you truly desire, and strive to understand, appreciate and really know the other people in your life, anything and everything is possible.
Latest posts by Dr. Erica Goodstone (see all)