Do You Believe Men and Women are Similar?
Nowadays many of us want to believe that our intimate male partner or significant female partner "should" think and behave the way we do.  But research seems to prove otherwise. There is a reason that John Gray's book:  Men Are From Mars, Women are From Venus, has been a best seller for so many years.  Men and women realize that there are many points of truth in what the book reveals.
Males and Females Have Biological and Genetic Differences
Our biological and genetic differences are actually greater than many of us have been willing to believe.  In fact, it has become politically incorrect to even suggest that men and women are fundamentally different.  Many are afraid that If we believe and talk about the differences, without understanding the significance and value of the male and female traits, that we will be returning to a state of repression and inequality.  Women have been viewed and treated as a lesser class of human being in many cultures for centuries.  In fact, men and women retain the remnants of that old thinking in the recesses of their brains and in the cells of their bodies.
If you doubt that these differences are real and palpable and easily discernible, then take yourself to a couples' workshop and listen to the complaints of the males and females. Inevitably you will hear such similar complaints that it may appear as if any of the women is talking about several of the other men and any of the men is talking about many other women in the room.
Male Complaints and Female Complaints are Different
What are some of these common complaints? The vignettes below are only a few of the many common scenarios apparent in male-female relationships.  Let me know if you recognize these patterns in any of your own relationships or in the dynamics of some of the couples you know.
Male:    She always wants me to help with the dishes, the housework or the children, but when I finish she is never satisfied.  I don't do it the way she expects.  Even when I help, I do it wrong, so why bother?
Female:  He doesn't listen when I talk.  He's either watching TV, reading something, focused on his computer or texting on his phone.  He keeps complaining that I am interrupting whatever he is doing, but he doesn't make time for us to talk and have fun times together.
Male:  She's always complaining that I don't help out at home.  But I'm working hard to bring in money to pay the bills and I just want to relax when I get home.  Why can't she just leave me alone and let me do it later when I have more energy?
Female:  If I don't ask him to do something over and over, he just forgets and doesn't bother to do it.  I get so mad that finally I just do it myself but I'm seething inside.
Male:  She used to be so hot, always wanted to get it on with me. Now she seems to be annoyed by my touch.  She always seems to be busy with something else she has to do, like household chores, something for her work, the children….
Female:  He's not romantic.  He doesn't bring me flowers, or send cards, or give me little gifts, send sexy text messages or even say sweet things to me anymore.  But he grabs me while I'm busy doing dishes or working at my computer and he expects me to just drop everything and be sexual. But I don't feel sexy or beautiful.  Maybe he's not attracted to me anymore.
You may disagree with the above situations because, perhaps, you and your partner do not fall into these kinds of difficult dynamics. Perhaps your upbringing was more egalitarian.  Perhaps you, or you and your partner, have worked hard to overcome some of the predominant male-female themes.  Maybe in the near future we may reach a time when males and females understand, appreciate, accept, acknowledge and adore each other the way it often begins in early the early stages of a romance.  But at the present time, males and females are sometimes worlds apart in the way they think and feel, process information, show their love and affection, and express their underlying needs.
Please share in the comments below about your own personal experiences with male and female differences.. And also please feel free to tell us about any similarities you have discovered.
What is the solution?
Can male-female differences actually improve our relationships?
Hint, hint!

  It has something to do with first understanding yourself, then understanding your partner, and learning what it really takes to love yourself and another person.
Contact Me for a healing love consultation.
Learn how to love so that you can create or re-create your own loving relationship.
Get on the Early List for the next 30 Day Love Challenge and watch out for the upcoming Love Lessons for the Soul course.
In the meantime….
READ A LOVING AND HEALING BOOK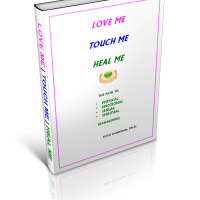 LEARN HOW TO HEAL THROUGH LOVE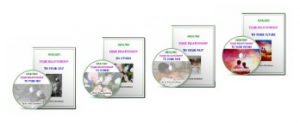 GO DEEPER INTO HEALING THROUGH LOVE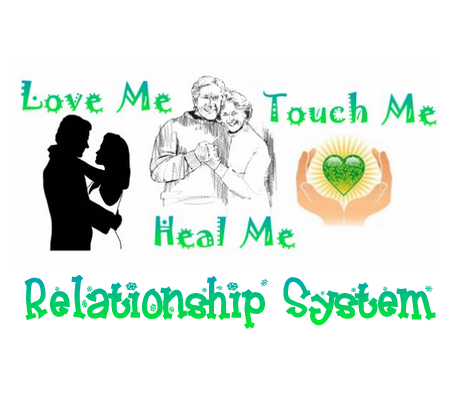 Let this be YOUR YEAR TO LOVE AND UNDERSTAND
THE MAN OR WOMAN IN YOUR LIFE.
With love and caring,
Warmly,

The following two tabs change content below.
Dr. Erica Goodstone is a Spiritual Relationship Healing Expert helping men and women heal their bodies and their relationships through love. Having presented her comprehensive relationship healing programs throughout the U.S. and Canada over several decades, she has helped literally 1000's of men and women to heal through learning how to love. Dr. Erica believes "Where There is Love There IS a Way". When you love, accept, listen and pay attention to your body, trust your own sense of what you truly desire, and strive to understand, appreciate and really know the other people in your life, anything and everything is possible.
Latest posts by Dr. Erica Goodstone (see all)