Moving is exciting.  Moving brings new opportunities.  Moving involves stress.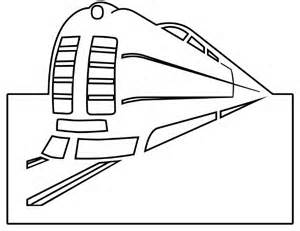 When we are moving – away from something we no longer want or toward something we desire – we are in a state of imbalance, disequilibrium, and stress.  Hans Selye, the research scientist who introduced us to the concept of biological stress and the need for stress management, explained that stress is stress, whether caused by something we want (e.g., wedding, new home) or something we don't want (e.g., illness, death).  He even coined a term for the type of stress caused by something positive, eustress, as opposed to distress, what we feel when something happens that we don't want.
Most of us do not want change.  We don't really like change.  We get settled in to a certain way of being, of living, and of sharing our life with others.  And then, inevitably, something causes change.  When we are single and living alone, if we change our job, go back to school, graduate from a program, move to a new location, or make any other small or drastic changes, we are basically only affecting our self.  Yes, we may have friends and family members that are affected to some extent, but if their life is not intertwined with our own, the effect may be minimal.
However, when  we join together with another person to create a committed relationship and when we build a family together, any small change that one person makes can have a huge impact on everyone else.  The good thing about being single is that we have the freedom to make any kind of change we desire at any time.  The negative part is that we are not sharing the problems or the benefits with anyone else.  We feel the total impact, both positive and negative.
In a relationship, we may want to make certain changes but restrict our movement because we don't want to rock the boat.  We may choose to keep the status quo, even though we feel stifled and suppressed.  Or we may make some change that we consider small and feel as though we were just whacked in the head by the negative response of our partner or family.
Change is inevitable.  It is the one thing in life that we can be sure of.  No matter what is going on right now, in this very moment, it will change.  The moment doesn't last and whatever is happening will also not last.  When we have something wonderful happening, we do not want it to end.  When we have something unpleasant occurring, we want it to be over quickly.
The key to building lasting relationships that flourish is to accept change, allow change and embrace change within yourself and within everyone else.  Let the other person surprise you.  Let the other person be free to express desires, needs and opportunities he or she wants to pursue.
Movement leads to expansion of energy within yourself and in the interchange with others.  Preventing, stifling and stopping movement leads to the blunting and blocking of energetic flow.  According to economics researcher Daniel Pink, author of several books including  Drive: The Surprising Truth About What Motivates Us, we are most motivated and productive when we are in a state of FLOW.  We arrive at that optimal state by allowing our energy to move freely, unimpeded by worries and restraints.  Creativity flourishes and new possibilities emerge.
Relationships thrive when we allow each other the freedom to get into FLOW.  Flow involves movement and change.  Keeping each other in a static state of "comfort" can lead to a sense of security but also a feeling of dullness, boredom and decreased energy.  Can we allow movement to happen without feeling a need to stop the flow. There is a necessary balance between stability and movement.
The question for each of us is:  How can I maintain a sense of freedom and flow in my life and at the same time allow my partner and family members to remain in the flow of their lives?
Want help to deal with change in your life?  CONTACT DR. ERICA
Warmly,

The following two tabs change content below.
Dr. Erica Goodstone is a Spiritual Relationship Healing Expert helping men and women heal their bodies and their relationships through love. Having presented her comprehensive relationship healing programs throughout the U.S. and Canada over several decades, she has helped literally 1000's of men and women to heal through learning how to love. Dr. Erica believes "Where There is Love There IS a Way". When you love, accept, listen and pay attention to your body, trust your own sense of what you truly desire, and strive to understand, appreciate and really know the other people in your life, anything and everything is possible.
Latest posts by Dr. Erica Goodstone (see all)