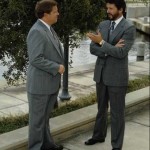 Transformation involves re-creating your environment – internal, external and interpersonal. Successful transformation supports and promotes wellness, healing and loving relationships. Incomplete transformation leads to confusion, discontent and stress.
How do you motivate yourself and others to do what is best for the body, mind, spirit and interpersonal relationships? How do you encourage someone to take the necessary steps toward healing, whether or not they understand the benefits they will derive?
A pilot program at Duke University, funded by the Center for Medicate and Medicaid Services (CMS), studied people with hypertension, diabetes and other debilitating illnesses who were at risk for heart disease. Through a randomized, controlled trial over a 10 month period, participants made lifestyle changes that reduced the risk of cardiovascular disease over the next 10 years.
One physician, Tracy Gaudet, MD, was curious about how the program had worked so successfully. She wondered what was "the magic ingredient" that changed the participants' lives. After the program had ended, Dr. Gaudet interviewed a group of the participants to discover what had motivated each of these individuals. The answers were surprising and not quite what had been expected.
One lady explained that she was finally able to "bend over and tie my own shoes." She neglected to mention that she had lost 78 pounds. What motivated her was the potential to do a physical activity that she had been unable to accomplish for a long time.
One of the men shared that "being able to dance with his wife again" had made a huge difference. He failed to mention that he was no longer diagnosed as having metabolic syndrome and was off all of his medication.
Dr. Gaudet discovered that curing chronic pain, losing weight, or stopping smoking were not big enough incentives for anyone to make significant and lasting lifestyle changes. The lesson learned from this study, according to Dr. Gaudet, is: "When we change the dialogue, people can shift their behavior, their health, and even their life."
The two important questions to ask yourself and your potential clients and customers are:
Who are you?  Tell me about yourself
What matters most to you?
Therein lies the perfect opportunity for you to share exactly how your product, service or personal request will help the other person attain what matters most to him or her.
Are you ready to ask your friend, your lover, your business associate, your children or anyone you meet to tell you about who they are and what matters most to them?
What matters most to YOU?  Please leave a comment below and share this post with your friends and family.  Find out what matters most to them, moment to moment.
CALL ME for a FREE Consultation. I can help you get where you want to go.
Read a HEALING BOOK
Get the life-changing HEALING THROUGH LOVE or LOVE TOUCH HEAL Seminars. Special discounted pricing won't last. Get it now before it's taken down.
Here's to living your life in love
Warmly,

The following two tabs change content below.
Dr. Erica Goodstone is a Spiritual Relationship Healing Expert helping men and women heal their bodies and their relationships through love. Having presented her comprehensive relationship healing programs throughout the U.S. and Canada over several decades, she has helped literally 1000's of men and women to heal through learning how to love. Dr. Erica believes "Where There is Love There IS a Way". When you love, accept, listen and pay attention to your body, trust your own sense of what you truly desire, and strive to understand, appreciate and really know the other people in your life, anything and everything is possible.
Latest posts by Dr. Erica Goodstone (see all)