Create the Relationships and the Family You LOVE!

We are all taught from a very early age that family is important, that we cannot succeed in life all alone.  But most of us are not really taught HOW to create the type of relationships that inspire us, enable us to access the best of us, to become the best version of our own self.
As we grow up, we tend to imitate the behaviors and attitudes, emotional expressions and even types of partner choices that we have observed within our immediate or extended family.  And most of us continue living these patterns that may or may not bring us joy and happiness, sense of wonder and awe about life, or the desire to make a real difference in the world.  So many of us do not continue to live by following our passion, exploring what excites and inspires us, all the while creating sensitive, loving and caring relationships.
Recently I was invited as a featured speaker on the Relationship Mastery Series.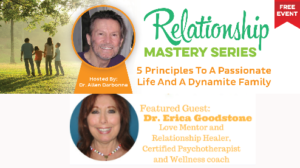 Along with many other leading experts from around the world, we shared our own understanding of what it takes to create lasting and fulfilling love and let that love trickle down to all members of our families and beyond to everyone else.
I invited the host, Dr. Allen Darbonne, to be a guest on my own internet radio show, the Healthy Baby Boomers Network.  Yes, I knew he was hosting this powerful summit.  Yes, I knew he had some training in therapy, bodywork and also brain functioning and Neurofeedback.  But I did not know the extent of his understanding about relationships.
His 8 principles for relationship strategies blew me away – simple, practical ways of thinking and being that WILL create the type of loving relationships all of us are seeking.
 From an understanding of Buddhist philosophy, "Pain exists and there IS a solution."
 Know and understand as much as possible about our human brain and accept it.
 Learn as much as we can about our own attachment history including traumas.
 Focus your passion to help others see their greatness, not to anchor negatives.
 From a heart space we need to appreciate, protect and repair in the act of serving.
 Our primary job is to know our self and be an expert on our partner and children.
 We need to know our current state of mind and learn how to instantly shift.
 Be happy and fulfilled as we discover our purpose and live in service to others.
Listen to this inspiring radio talk with Dr. Allen Darbonne
YOUR TURN!
Please leave a comment in the box at the bottom.  Share your thoughts and insights, questions, concerns, current struggles, what you might like help with, and anything else you want to express after watching this special video interview.
Contact Me
to create the dream relationship that really is possible.
In the meantime….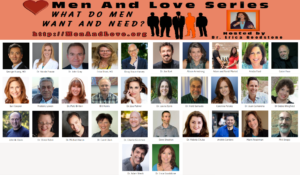 32 expert conversations that will turn your mind inside out about men – who they really are, what they really want and what they really need to thrive in this world.
44 experts speaking about touch, touch therapy, somatic awareness, creative arts healing, body oriented psychotherapy and the healing power of gentle touch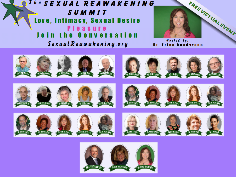 32 leading sexologists – therapists, counselors, educators, authors, researchers, trainers talk about sexuality, its many facets and a variety of healing methods
Practitioners, individual therapists, coaches, interventionists, authors, and reps from leading facilities talk about recovery from addiction, loss, trauma and more
READ A LOVING AND HEALING BOOK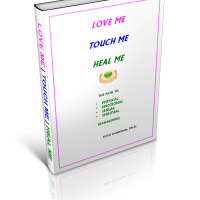 LISTEN TO AN INSPIRATIONAL RADIO SHOW


LEARN HOW TO HEAL THROUGH LOVE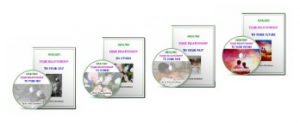 GO DEEPER INTO HEALING THROUGH LOVE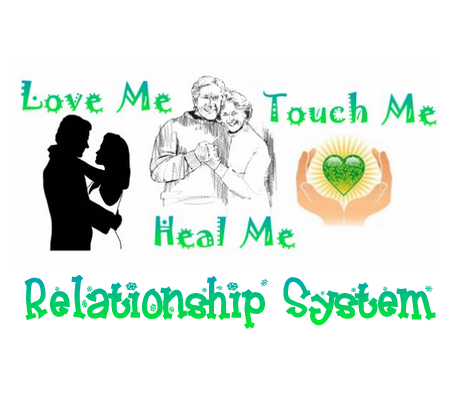 LEARN THE LOVE LESSONS FOR YOUR SOUL
GET ON THE EARLY LIST TO BE READY WHEN THE COURSE BEGINS AGAIN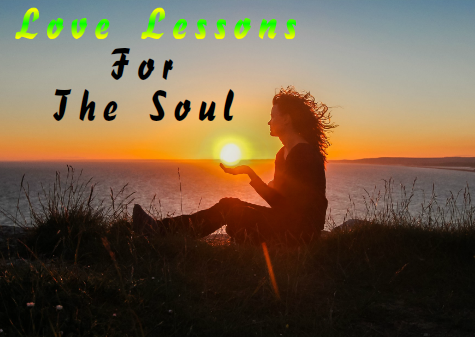 Let this be YOUR TIME TO CREATE LOVE AND PASSION AND INTIMACY
Contact Me
to create the dream relationship that really is possible.
With love and caring,

The following two tabs change content below.
Dr. Erica Goodstone is a Spiritual Relationship Healing Expert helping men and women heal their bodies and their relationships through love. Having presented her comprehensive relationship healing programs throughout the U.S. and Canada over several decades, she has helped literally 1000's of men and women to heal through learning how to love. Dr. Erica believes "Where There is Love There IS a Way". When you love, accept, listen and pay attention to your body, trust your own sense of what you truly desire, and strive to understand, appreciate and really know the other people in your life, anything and everything is possible.
Latest posts by Dr. Erica Goodstone (see all)