Look forward, not back to create relationship success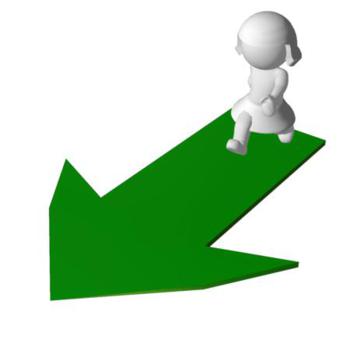 So many times in my life I have felt disappointment, sadness, even grief, over the loss of something I wanted – a friendship, a lover, an opportunity, a payment.  Sometimes the problem had to do with technology or my automobile or a physical injury.  No matter what the problem was, no matter how devastating and frustrating and overwhelming at the moment, in hindsight it became a learning experience.  I have always learned something that I was later able to apply in a new situation to avoid having to repeat that previous experience.  (And of course, sometimes I had to repeat the experience over and over until I finally learned the lesson).  Wisdom comes more easily from our failures than from our successes.
Never look at a relationship, or anything else, as a failure
Maybe it has not yet worked out as planned and desired. Life as we live it is one learning experience after another. Every so-called failure is just another opportunity to learn what it takes to succeed.
If the love of your life just broke up with you, if you were just fired from a job you loved or if you missed out on what you believe is a once in a lifetime opportunity, please do not view this disappointing experience as a failure. Instead, see it for what it truly is – a setback, a detour, a moment when you did not get what you wanted. What you don't know in the moment is that there may be a new love, a new job or a new business opportunity waiting for you to accept when you are ready. Maybe you are not yet ready to receive what is coming to you.
How do YOU get ready to receive the success YOU desire?
If you view your life as an ongoing learning experience, a school for overcoming obstacles and expanding your knowledge and skills, you will then strive to create. And what you will create will always be unique to you because your experiences, trainings and mindset are different from everybody else.
Here are some questions to ask yourself when you seem to be up against that dreaded failure.
What did I learn about myself, about others, about business, about the way the world works?
How will this experience help me to move forward, develop new skills, to heal from the past, and to create what I want?
What beliefs do I need to let go of and what new beliefs have I begun to develop that will serve me better in the future?
Turn away from your past, whether it was wonderful or extremely painful. 
The past is over.  You cannot re-create in the past.  If you had the most wonderful spouse who is no longer with you, no matter how much you wish you could go back, you can't.  Look forward toward your future.  Dream big and allow your dream to be fulfilled in the right time.
Take full responsibility for all that has happened, both good and bad.  Stop blaming another person, a situation, or even God.  Take full responsibility now and forgive yourself and others for whatever appears to be a wrongdoing or careless mishap.
Learn from the patterns of the past and keep that awareness in your present consciousness.  Stay conscious in all your relationships and current situations.  Ask questions of yourself and others.  Be curious. Be trusting.  But take action only when you are tuned in, centered and loving.
Remember to give thanks for all the lessons you have already learned and even for those you have not yet discovered.  Change your attitude to one of open acceptance, allowing life to happen, remaining in the flow of your existence.
Want help to create successful relationships in your life? CONTACT DR. ERICA
Warmly,

The following two tabs change content below.
Dr. Erica Goodstone is a Spiritual Relationship Healing Expert helping men and women heal their bodies and their relationships through love. Having presented her comprehensive relationship healing programs throughout the U.S. and Canada over several decades, she has helped literally 1000's of men and women to heal through learning how to love. Dr. Erica believes "Where There is Love There IS a Way". When you love, accept, listen and pay attention to your body, trust your own sense of what you truly desire, and strive to understand, appreciate and really know the other people in your life, anything and everything is possible.
Latest posts by Dr. Erica Goodstone (see all)