We have all heard that relationships require good communication, honest and open sharing about what truly matters.  However, most of us can easily fall into a rut in which we attempt to talk about the elephant in the room but our partner stops us in our tracks.  For many of us it seems easier to just let it go than to keep harping on a difficult issue.  What would you do in each of the scenarios below?
You love your man but lately he has been spending more and more time alone in his room with his computer.  "What is he doing?" you wonder.  "Is he watching sexual videos?  Could he be flirting with his ex on Facebook?  Is he checking out singles ads?  Or is he just avoiding being intimate with me?"  Your inner dialogue might lead to thoughts like:  "Has he lost interest in me?  Am I too fat, too old, losing my sex appeal? Is he having an affair?  Will he leave me????  Your mind is whirling with insecurity, doubt, anger, frustration and you are becoming a jumble of nerves.
Your woman came home from another afternoon of shopping.  She tries to hide the number of bags she is carrying.  You have been worrying lately about losses in your business and you want her to curb her spending.  Whenever you bring up the topic, she gets angry and complains that you are controlling and stingy.  But you are worried about money and haven't told her the extent of your financial problems. You can't help wondering: "Why doesn't she understand?  Why isn't she being more careful about her spending?  How can she be so self-centered?  What if I can't pay the bills this month?"  Your mind is whirling with fear and insecurity, worry and frustration.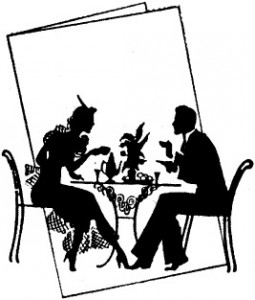 It is time to have that important talk with your partner, the talk you have been avoiding for a long time.  But how do you begin to approach this problem?  You have let the situation continue for too long.  Your attempts to discuss it have been seen as you just complaining or controlling.  But the time has come to force the issue.  How do you begin?
Step 1   Evaluate the situation carefully and unemotionally. 
Talk to a trusted friend or better yet, a qualified therapist.  Discuss the history of your current situation, the prior history before your relationship even started and the history of the time you have been involved together.
In the first example, determine whether there is any prior history of your partner flirting, cheating or losing interest in you or his previous partners. Determine whether he has some business or personal problems he has not told you about.  In the second example, decide whether your partner is immature and frivolous with money or if she really does not understand your current money worries.
Step 2   Determine what you may have said or done within this relationship that has led to the current problem and how you might be able to remedy the situation. 
Again, you may need to bounce your thoughts off someone who knows you and can tell you truthfully what you may have said or done that could have affected your partner's behavior.
In the first example, how might you have affected your partner in such a way that he might feel unsafe or unsexy or even unloved?  In the second example, be truthful with yourself about how you might have encouraged your partner to freely spend because you wanted to please her or you wanted her to love you.
Step 3   Ask your partner when might be a good time to have a talk about some important issues in your relationship. 
Schedule the time without discussing the details.  Rehearse this discussion in your mind, over and over, as if you were performing in a play.  Determine, in advance, exactly what outcome you would like to create.  Remember to begin by affirming how much your relationship means to you, how much you love him or her, and what is working well in your relationship.  Once you have set the scene and reaffirmed your partner and your relationship, now you can carefully and sensitively begin a dialogue about your cares and concerns.
Afraid you can't do it alone? CALL ME. Let me help you reach out to your partner with love.
Warmly,

The following two tabs change content below.
Dr. Erica Goodstone is a Spiritual Relationship Healing Expert helping men and women heal their bodies and their relationships through love. Having presented her comprehensive relationship healing programs throughout the U.S. and Canada over several decades, she has helped literally 1000's of men and women to heal through learning how to love. Dr. Erica believes "Where There is Love There IS a Way". When you love, accept, listen and pay attention to your body, trust your own sense of what you truly desire, and strive to understand, appreciate and really know the other people in your life, anything and everything is possible.
Latest posts by Dr. Erica Goodstone (see all)