Features Dr. Erica Goodstone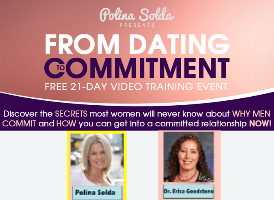 In this video interview Dr. Erica talks about the commitment challenge that so many women seem to face when they feel they have finally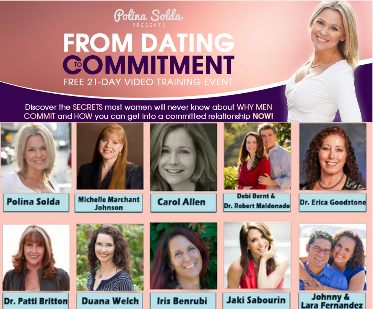 found the "right" man.  Problem is, our hormones and emotions can supersede our logic and we may overlook some of the major red flags.  Dr. Erica talks about the biggest mistakes that women make and how to get clarity about the direction of a relationship from the start. She provides some techniques and strategies to get a man to want to be exclusive by understanding what it takes for a man to make a commitment.  As usual, she always reminds us that we must love our own self first and that self-confidence is the strongest aphrodisiac.
The following two tabs change content below.
Dr. Erica Goodstone is a Spiritual Relationship Healing Expert helping men and women heal their bodies and their relationships through love. Having presented her comprehensive relationship healing programs throughout the U.S. and Canada over several decades, she has helped literally 1000's of men and women to heal through learning how to love. Dr. Erica believes "Where There is Love There IS a Way". When you love, accept, listen and pay attention to your body, trust your own sense of what you truly desire, and strive to understand, appreciate and really know the other people in your life, anything and everything is possible.
Latest posts by Dr. Erica Goodstone (see all)