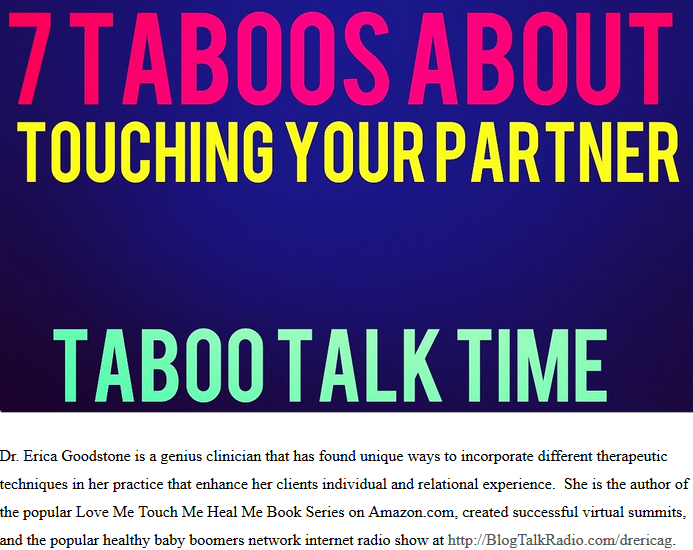 Dr. Erica Goodstone was invited as the guest speaker on Taboo Talk Time with Dr. Eva Brown Burnett.
The topic, dear to Dr. Erica's heart, is about touch.   However, instead of focusing on the healing aspects, for this show, she explains the 7+ taboos about touching your partner.  In other words, she points out many of the ways we turn our partner off through inappropriate, insensitive, intrusive or unwanted touch – even if our intention is loving.
The following two tabs change content below.
Dr. Erica Goodstone is a Spiritual Relationship Healing Expert helping men and women heal their bodies and their relationships through love. Having presented her comprehensive relationship healing programs throughout the U.S. and Canada over several decades, she has helped literally 1000's of men and women to heal through learning how to love. Dr. Erica believes "Where There is Love There IS a Way". When you love, accept, listen and pay attention to your body, trust your own sense of what you truly desire, and strive to understand, appreciate and really know the other people in your life, anything and everything is possible.
Latest posts by Dr. Erica Goodstone (see all)