Do You Keep Talking About  LOVE…wanting to understand it, longing for others to care about you, yet no matter how much you try, loving relationships seem to elude you?
Are your words expressing your desire to show how much you care but your responses continually focus on how you feel, not on the needs and feelings of others?
Do you feel upset that other people seem to misunderstand your "good" and "caring" intentions and they respond to you in ways that you perceive as abrupt, indifferent, and uncaring?
Do you find yourself feeling hurt and acting out in anger and even rage, thinking to yourself "How dare this person say this, or do this, to me?"
If any of these statements ring true for you, then it is time to take stock of the situation.  Take a good hard look at yourself.  Do people often respond this way when they first meet me or after we get more closely connected?  Is it a certain type of person who responds in less than caring ways toward me or is it a general reaction that many people have?
TIME FOR REALITY CHECK
Now evaluate the person or people who you perceive as being less than loving toward you.  Would most people agree with you that this other person is rude and cold and insensitive?  If yes, then you have two choices.  You can choose to disconnect and not engage again with this person.  If it is someone you must interact with (family or business associates, then it is best to disconnect emotionally.  Remember, this is important if in your evaluation you feel that this person or these people are specifically difficult people in the way they treat others.
However, if you take a good hard look and realize that this person is not generally cold or indifferent but seems to be responding to you that way, that is a different story.  That is when it is time to do some deep soul searching.  Evaluate your own behavior, and not just the recent behavior that may have been quite innocuous.  Take a long hard look at your behavior, your attitudes, what you have specifically said and done over a long period of time.
SATISFYING NEEDS AND KEEPING BOUNDARIES
In relationships, we are continually showing love or revealing the opposite of love.  We are either caring for the other person's needs, caring for our own needs or creating mutually satisfying need satisfaction.  We are either allowing the other person to maintain their own boundaries, whether we like those boundaries or not – or – we are continually pushing the other person to allow us to push through their boundary for our own needs and purposes.
This mutual need satisfaction and acceptance of boundaries requires continual vigilance. If we choose to ignore the expressed (or even unexpressed) needs and desires of the other person in order for us to feel okay, to feel good, to feel special, then we are creating a love deficit that will eventually dissipate the loving feelings we will receive.  If we ignore our own needs just to please the other person, we will eventually have to put a stop to that and the relationship balance will become disturbed.
KNOWING YOUR POSITION
Another important factor is knowing your position.  If you are the breadwinner in a family, you have certain obligations and may have a strong desire to receive obvious signs of respect and appreciation.  If you are choosing to not create your own career and to allow another person to support you financially (but this also works emotionally), then you need to take that extra step of showing your appreciation, often, even when you may not feel you are receiving enough acknowledgement in return.
If you hire a professional who works by the hour to provide the services you desire, then you need to understand your position as a client.  When you overstep the boundary and start expecting the professional to become your "friend" you are asking to eventually feel hurt and misunderstood.  When you know your position, you work within the guidelines of your professional association together.
NOW ITS' YOUR TURN 
Please leave a comment below and let me know if you have ever experienced and how your have handled this type of subtle boundary violation and lack of understanding and respect for your position in your personal or business relationships.
If you are not so fulfilled in your relationships, if you would like to create more love and you just don't know how, and if you can't help feeling that there's something more in life, please do yourself a favor and reach out to someone who can help.
CONTACT ME. Together we can help you fix what can be fixed in your relationship and bring back that loving feeling or make new decisions and difficult choices.
JOIN the EPIC LOVE SERIES – DITCH THE FAIRYTALE AND CREATE YOUR OWN EPIC LOVE STORY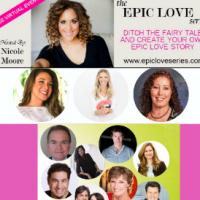 Keep checking back to find out more about my upcoming 30 DAY LOVE CHALLENGE.
In the meantime….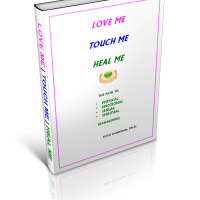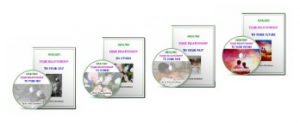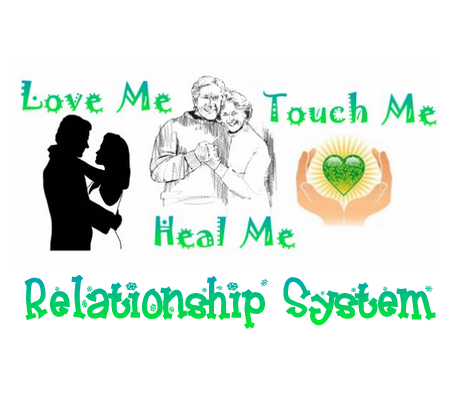 Warmly,

Image courtesy of cohdra – Dead End @MorgueFiles.com
The following two tabs change content below.
Dr. Erica Goodstone is a Spiritual Relationship Healing Expert helping men and women heal their bodies and their relationships through love. Having presented her comprehensive relationship healing programs throughout the U.S. and Canada over several decades, she has helped literally 1000's of men and women to heal through learning how to love. Dr. Erica believes "Where There is Love There IS a Way". When you love, accept, listen and pay attention to your body, trust your own sense of what you truly desire, and strive to understand, appreciate and really know the other people in your life, anything and everything is possible.
Latest posts by Dr. Erica Goodstone (see all)