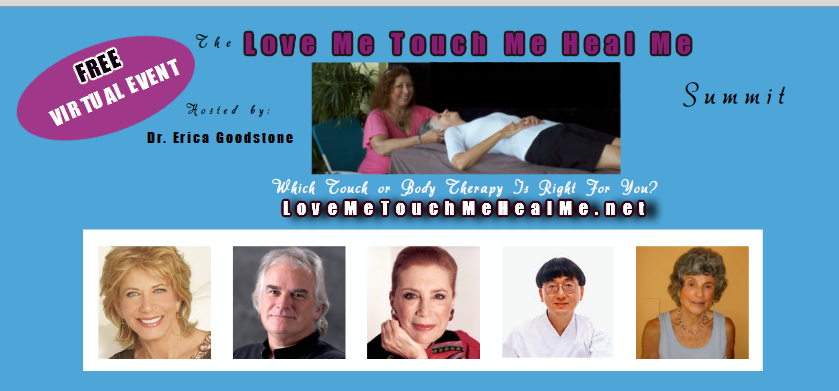 Remember a time when you stubbed your toe or banged your shoulder against something.  Wasn't your immediate response to pay attention to that part of your body and perhaps touch it directly in an attempt to soothe the pain?  Picture a little baby, maybe your own.  If he or she just got a booboo, what would you probably do?  Wouldn't you want to touch that exact place or kiss it and tell your baby that everything will be all right. Your body responds to attention, care, nurturing and touch.  When something happens in your life, good or bad, your physical body reacts by tightening, relaxing, getting activated, freezing, slowing down, etc.  Touch enhances or counteracts your feelings.  The difference is often merely the intention and quality of touch provided by the person doing the touching.
The simple act of touching, placing a caring hand upon someone's shoulder, stroking their hair, hugging or even shaking hands can have a profound effect upon both people.  If you ever had someone standing too close, touching you during the conversation, jabbing your shoulder, you know how a simple gesture of touch can be annoying, intrusive or even downright abusive without being a blatantly destructive thing.  You have probably also felt the gentle, caring touch of someone whose touch conveys concern and reassurance in a moment when you are feeling doubtful, sad, insecure or even angry.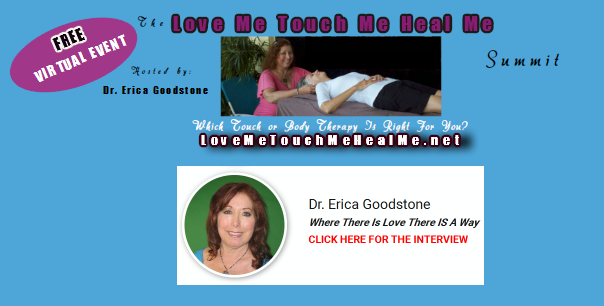 Body therapists, somatic therapists and body psychotherapists have recognized the power of touch in the healing process but science has taken a long time to catch up.  Finally, we are beginning to understand why touch can be the key to unraveling long-held trauma, unpleasant intrusive thoughts and memories, even pain and dis-ease.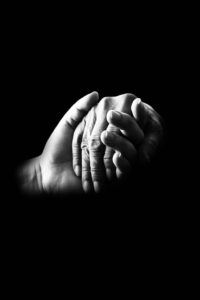 Touch can be very light, as light as a feather or very deep with painful pressure.  That very light touch may actually send healing energy to the core of your body mind system while that deep and painful touch may set up resistance in your tissues so that the healing benefit is blocked.  A skilled practitioner, one who has worked with hundreds of people, people with different body types, different energetic and neuromuscular patterns, different emotional needs and different types of dis-ease and illness, that is the type of practitioner who can seem to miraculously break through to the core of your body issues.
How do you locate a skilled practitioner
who can help you with your unique body concerns?
I have created an amazing healing virtual summit.  Forty-four advanced practitioners, researchers, authors, speakers and trainers describe their own healing journeys, their own unique combination of skills and some tips and suggestions of simple things you can do right now to improve your own healing process.
This is a once in a lifetime opportunity for you to meet through video so many leading touch therapists, somatic practitioners and body psychotherapists who just may have the missing key to your physical, emotional or even spiritual problems, concerns and dilemmas.  I hope you will discover that missing link in your life that brings you into greater harmony and more long lasting joy and fulfillment.
Warmly,
Dr. Erica
JOIN THE LOVE ME TOUCH ME HEAL ME SUMMIT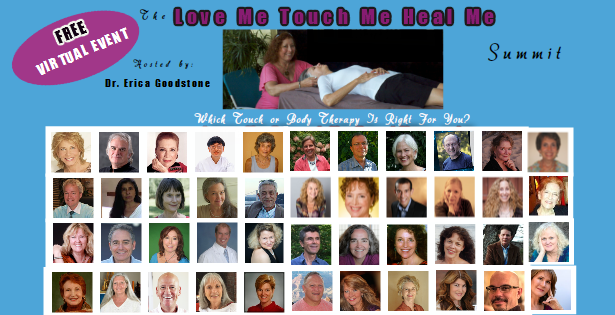 The following two tabs change content below.
Dr. Erica Goodstone is a Spiritual Relationship Healing Expert helping men and women heal their bodies and their relationships through love. Having presented her comprehensive relationship healing programs throughout the U.S. and Canada over several decades, she has helped literally 1000's of men and women to heal through learning how to love. Dr. Erica believes "Where There is Love There IS a Way". When you love, accept, listen and pay attention to your body, trust your own sense of what you truly desire, and strive to understand, appreciate and really know the other people in your life, anything and everything is possible.
Latest posts by Dr. Erica Goodstone (see all)