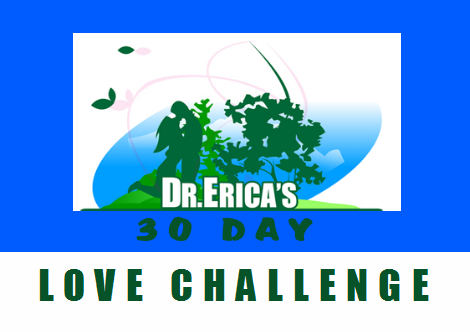 LOVE IS A TANGIBLE, TRANSMITTABLE ENERGY

LOVE CAN PRODUCE HEALING

FOR TODAY
Understand that illness is often a call for deeper love and connection.

Realize that your beliefs cause dis-ease.

Discover your own critical choices that led to your beliefs.

Reveal to yourself your Core Belief.

Have you taken this Love Challenge seriously and are you allowing it to change the way you love? 
HAVE YOU?

Watched and listened to EVERY LESSON
Completed EVERY EXERCISE
Practiced giving love to EVERYONE, EVERYWHERE
Most of all, LOVED AND APPRECIATED

YOU
I am so happy you have joined me in this 30 day journey into love.  Don't stop now.  Special Love Mentoring Invite coming soon.

Warmly,


The following two tabs change content below.
Dr. Erica Goodstone is a Spiritual Relationship Healing Expert helping men and women heal their bodies and their relationships through love. Having presented her comprehensive relationship healing programs throughout the U.S. and Canada over several decades, she has helped literally 1000's of men and women to heal through learning how to love. Dr. Erica believes "Where There is Love There IS a Way". When you love, accept, listen and pay attention to your body, trust your own sense of what you truly desire, and strive to understand, appreciate and really know the other people in your life, anything and everything is possible.
Latest posts by Dr. Erica Goodstone (see all)