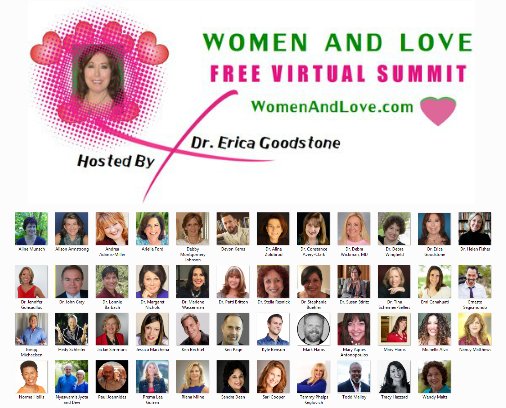 Women are not all the same.  We come from different families, different cultures and we all have our own unique genetic makeup.  Our life experiences, environment and personal perceptions affect what happens to us and how we respond.  However, we do have some things in common – our chromosomes, our predominant hormones, and even the anatomy of our brains.  Females are very different from males, even though it seems to have become politically incorrect to acknowledge these differences publicly.
Renowned Psychiatrist and the Father of Psychoanalysis, Dr. Sigmund Freud, once asked: What Do Women Want?  In my recent Women and Love Virtual Summit, I asked this same question to the 47 speakers – world renowned therapists, coaches, best-selling authors, researchers and healthcare practitioners.
Each speaker on this summit provides a different piece of the love, relationship and life success landscape to help women create the life and love relationships they truly desire.  None of us has all the answers.  Each of us learns through training and experience on our own or with qualified teachers and mentors.
I am so excited to share this summit with you.  As one of the speakers, I talk about the brain chemistry of our 2nd brain, the enteric nervous system in our gut and why touch, gentle touch, has such healing and loving potential – for our body and our relationships.
TEDx Speaker Dr. Helen Fisher, author of the book Anatomy of Love, has researched the brains of people in love and people who have been rejected and remain "addicted to love".   She explains why we fall in love with one person and not another.  And she invites us to take her personality quiz which has been taken by millions.
Dr. John Gray, a household name and author of the mega-famous book, Men Are From Mars, Women Are From Venus, explains quite emphatically why we need to understand the role of our hormones.  Women need to aks for help, feel heard to raise their estrogen levels while men need to do some task or activity that makes them feel competent to raise their testosterone levels.
Alison Armstrong, author of The Queen's Code, encourages women to take a more gentle and caring approach toward their men.  Arielle Ford helps us to use the law of attraction to find our "soulmate".
Hedy Schleifer, renowned couples therapist and couples retreat moderator, talks about "crossing the bridge" from our own world to the inner world of our beloved partner.
Michelle Alva, physical therapist, invites us to experience the healing potential within our own bodies as we listen to healing sounds, breathe deeply and focus on enhancing our sensual aliveness.  Riana Milne helps us to overcome trauma and create loving relationships.  Ken Page teaches us to recognize the power of our vulnerabilities to bring us closer to deep love.
Many leading sexologists share their insights and techniques for enhancing embodied pleasure (Dr. Stella Resnick), exploring passion and intimate loving (Dr. Patti Britton), examining our bodymap (Dr. Alize Zoldbrod), improving our Sex Esteem® (Sari Cooper), initiating Sex Chats (Dr. Susan Stiritz), sharing the Happy Couple App (Dr. Lonnie Barbach), increasing sexual intimacy with sensate focus (Dr. Constance Avery-Clark) and Dr Tina Schermer-Sellers explains the effect of church dogma on enjoyment of sexual intimacy.
Wondering whether to have a 2nd or 3rd child?  Listen to a husband and wife who have 12 children and the 13th on the way (Mark and Mary Harris).  Needing some help and understanding during pregnancy and childbirth?  Dr. Stephanie Buehler has some answers and guidance.
Sandra Dean and Nancy Matthews speak about women and leadership while Aline Munsch focuses on cross-cultural and cross-continent living and loving and Nyawswamis Jyotish and Devi teach us the loving potential of higher consciousness principles and mindful living.
Want to build a strong online presence?  Listen to 3 prominent voices on the web (Tracy Hazzard – podcasts), Mary Agnes Antonbopoulos (social media) and Ernesto Segismundo (video marketing for professionals).
And so many more speakers share their unique understanding of women, men, love, relationships and success.
The summit continues for a few more days.  Catch the last 2 days, November 1 and 2, when you can watch all the videos for free.  And if you want to have access to all the videos so you can watch them at your leisure, get the upgrade.
YOUR TURN!
Please leave a comment in the box at the bottom. Share your thoughts and insights, questions, concerns, current struggles, what you might like help with, and anything else you want to express after watching this special video interview.
Contact Me to create the dream relationship that really is possible.
Ask for your own personal FREE Love Mastery Assessment Session.

Warmly,
Dr. Erica
Love Mentor and Relationship Healer
Where There Is Love There Is A Way
In the meantime….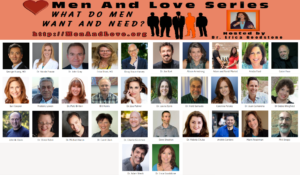 32 expert conversations that will turn your mind inside out about men – who they really are, what they really want and what they really need to thrive in this world.
44 experts speaking about touch, touch therapy, somatic awareness, creative arts healing, body oriented psychotherapy and the healing power of gentle touch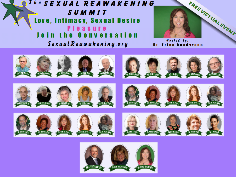 32 leading sexologists – therapists, counselors, educators, authors, researchers, trainers talk about sexuality, its many facets and a variety of healing methods
Practitioners, individual therapists, coaches, interventionists, authors, and reps from leading facilities talk about recovery from addiction, loss, trauma and more
READ A LOVING AND HEALING BOOK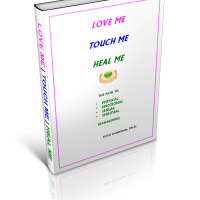 LISTEN TO AN INSPIRATIONAL RADIO SHOW


LEARN HOW TO HEAL THROUGH LOVE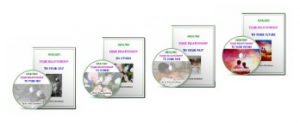 GO DEEPER INTO HEALING THROUGH LOVE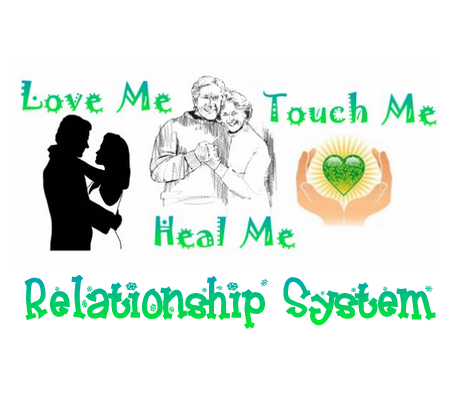 LEARN THE LOVE LESSONS FOR YOUR SOUL
GET ON THE EARLY LIST TO BE READY WHEN THE COURSE BEGINS AGAIN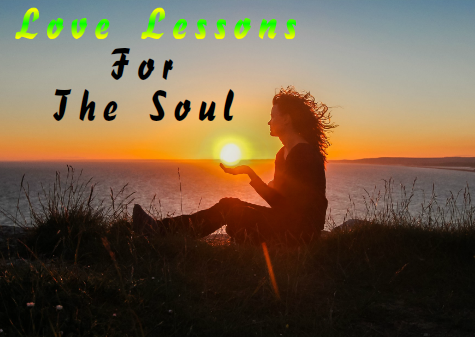 Let this be YOUR TIME TO CREATE LOVE AND PASSION AND INTIMACY
Contact Me
to create the dream relationship that really is possible.
With love and caring,

Please share your thoughts and personal stories in the comment box below.
The following two tabs change content below.
Dr. Erica Goodstone is a Spiritual Relationship Healing Expert helping men and women heal their bodies and their relationships through love. Having presented her comprehensive relationship healing programs throughout the U.S. and Canada over several decades, she has helped literally 1000's of men and women to heal through learning how to love. Dr. Erica believes "Where There is Love There IS a Way". When you love, accept, listen and pay attention to your body, trust your own sense of what you truly desire, and strive to understand, appreciate and really know the other people in your life, anything and everything is possible.
Latest posts by Dr. Erica Goodstone (see all)