Today a man died at the age of 76.  But this was no ordinary man.  This was a man with a criminal record who got straightened out, became a successful boxer.  His career was taking a downturn but he was determined to get back in the ring.  And then, he just happened to be found in the wrong place at the wrong time.  And the rest is history.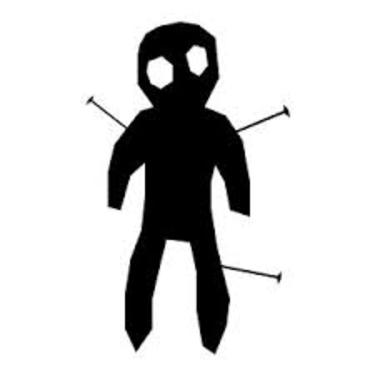 Former world boxing champion Mike Tyson tweeted about this unusual man. "We lost a great man today.  Rubin 'hurricane' Carter, the boxer who was wrongfully accused and became a symbol for racial injustice.  Although Carter never won a world championship match, he went "27-12-1 with 19 knockouts" and even "stopped two-division champ Emile Griffith in the first round in 1963."
It is not easy to change your lifestyle from one of petty thievery to being a substantial member of society, but Carter was doing just that.  He used his rage and hostility to fight for others' entertainment and for his own income.  His life was turning respectable.
And then in June 1966. 2 black men shot 3 white people in a local bar in Paterson, New Jersey.  The police in that town needed to catch the perpetrators.  They did not think they needed evidence.  There was little physical evidence.  Police did not even take fingerprints at the crime scene and they did not have the facilities to take a paraffin test for gunshot residue.  And none of the eyewitnesses identified Carter or his friend Artis as the shooters.  But their car had been stopped not far from the scene of the crime and they were subsequently tried and convicted, not once but twice, 1967 and 1976.  Finally, in 1985, the conviction was overturned because there were people speaking up to defend him.  Denzel Washington starred in a movie about this unfortunate event fore which he won a Golden Globe award and the famous songwriter/singer Bob Dylan wrote a poignant song called "Hurricane."  Muhammad Ali, the famous fighter, also spoke out in favor of Carter's innocence.
After his final release, Carter relocated to Toronto "where he served as the Executive Director of the Association in Defense of the Wrongly Convicted from 1993 to 2006.  He received two honorary doctorates for his work."
"This man right here is love," Washington said while onstage with Carter at the Golden Globes ceremony in early 2000. "He's all love. He lost about 7,300 days of his life, and he's love. He's all love."  Information about Rubin Carter's life was found in this aol.com article.
My Question To YOU Is …
What would YOU do if you were suddenly wrongfully accused by legal authorities or by a friend, colleague or lover?
What if YOUR life was suddenly turned upside down because you were wrongfully accused of something you did not do?
It happens every day, in small ways and sometimes in life altering and dramatic ways.
Would you be able to keep fighting the injustice, keep standing up for yourself, and in the end be described as being "all love"?  I felt compelled to write about this incredible man because he is a role model for all of us to become the most loving we can be – no matter what is happening in our life at the moment.
Please share your thoughts and personal life experiences when you or someone else you know was wrongly accused and punished.
Want to heal from something painful in your past?  Read Heal Me…Please
Contact Me for a private consultation.
Warmly,

The following two tabs change content below.
Dr. Erica Goodstone is a Spiritual Relationship Healing Expert helping men and women heal their bodies and their relationships through love. Having presented her comprehensive relationship healing programs throughout the U.S. and Canada over several decades, she has helped literally 1000's of men and women to heal through learning how to love. Dr. Erica believes "Where There is Love There IS a Way". When you love, accept, listen and pay attention to your body, trust your own sense of what you truly desire, and strive to understand, appreciate and really know the other people in your life, anything and everything is possible.
Latest posts by Dr. Erica Goodstone (see all)